Violist Rachel Bolt was unable to book an extra seat for her instrument on the fully booked flight from London to St Barts via Amsterdam, but eventually convinced staff to allow her to board following a two-hour stand off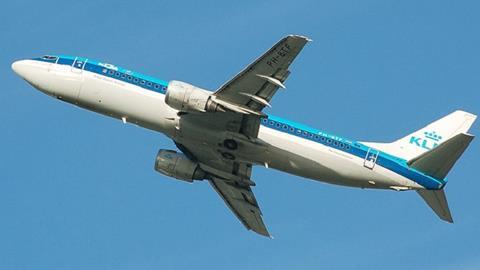 Violist Rachel Bolt has informed The Strad of a recent incident on a KLM flight.
A regular session musician and performer with such London orchestras as the Academy of St Martin in the Fields, Bolt was travelling to take part in the St Barts Music Festival, where she has performed for the past ten years - initially flying from London to Amsterdam, and from there to St Martins and the island of St Barts on 8 January 2017.
However, staff at the check in desk refused to allow her viola into the cabin as hand baggage - despite the instrument being packed in a small shaped case. As the flight was fully booked, Bolt was unable to purchase an extra seat for her instrument (her individual ticket was $1,300), and was faced with the prospect of cancelling her engagement and returning home.
'Eventually, after a two hour exhausting battle, I won,' Bolt told The Strad, explaining that her instrument fit easily in the overhead lockers once she was finally allowed to board. 'I spent the whole week in fear of a repeat showdown on my return flights,' she continued. 'Sadly after more than ten years of giving concerts at the St Barts Music Music Festival I will not be returning, as I cannot risk not being allowed on the aircraft without my viola.'
KLM's hand baggage policy states:
'A smaller musical instrument, such as a violin or smaller instrument, you can bring instead of a piece of hand baggage. It needs to fit in the overhead baggage compartment.'
Following the incident Bolt wrote to KLM, complaining of her treatment by the airline and received the following reply:
'Thank you for your e-mail dated 16 January 2017, regarding your flight KL1000, from London to Amsterdam on 8 January 2017. I regret to learn that you were unable to take your violin as hand baggage. Please allow me to inform you that whenever a flight is fully booked, musical instrument is taken as check-in baggage instead of a hand baggage. Therefore, passengers are advised to book a separate seat for their musical instrument in case these circumstances arise.'
After further correspondence the airline replied:
'We are not ignoring the rule you mentioned and it is always advised that passengers purchase a separate seat for their musical instruments in case a flight is fully booked'
Although Bolt has travelled numerous times on airlines without incident as part of group orchestral bookings, she is warning musicians travelling alone to be wary of misleading airline baggage policies published online.
Read: Musician 'kicked off' United Airlines flight for attempting to stow her violin safely