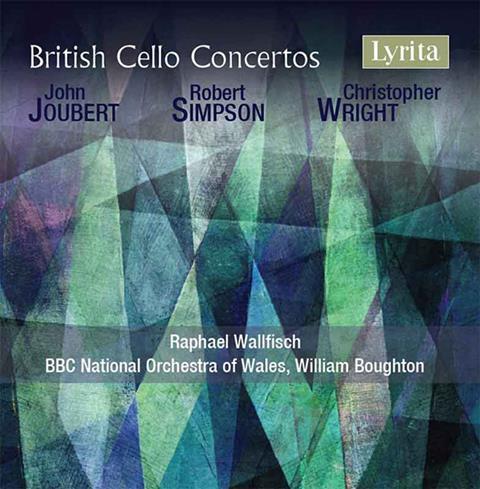 The Strad Issue: July 2015
Description: Modern concertos played by a contemporary cello champion
Musicians: Raphael Wallfisch (cello) BBC National Orchestra of Wales/William Boughton
Composer: Joubert, R. Simpson, C. Wright
No living cellist has done more to promote the British cello concerto than Raphael Wallfisch. This disc represents just a fraction of over 20 such works that he includes in his repertoire, and he continues to commission more.
John Joubert's two-movement Concerto was written in 2012 when he was 84. Wallfisch plays the sonorous extended solo cello passages that open and punctuate both its movements with a restrained eloquence, although the high chord that ends his second-movement cadenza unfortunately hovers indeterminately between a minor and major 6th.
Whereas the overall mood of Joubert's concerto is elegiac, Christopher Wright's, written the same year and prompted by the summer riots in Britain, opens in brash, Shostakovich-like vein. In its lament sections the solo cello is strongly personified, making brusque, speech-like statements which flow most convincingly from Wallfisch's bow.
The cello's entry in Robert Simpson's last orchestral work, a massive theme and variations, is impressive and life-affirming. The powerful eighth variation, using the large orchestra to the full, is stopped in its tracks by the cello's three stark non-vibrato notes, leading to a dignified song of mourning from Wallfisch. Recorded in the excellent acoustics of Hoddinott Hall in Cardiff, the disc has bright and well-defined sound with the solo cello closely and sympathetically treated.
JANET BANKS