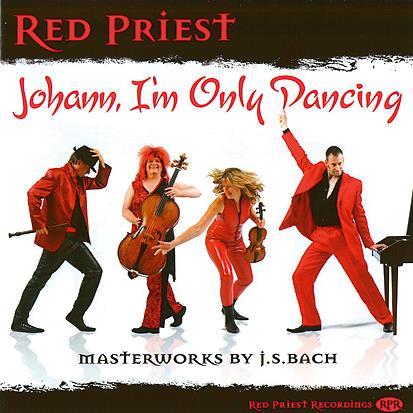 THE STRAD RECOMMENDS
The Strad Issue: January 2010
Musicians: Red Priest
Composer: Bach
With its highly personalised style of stage presentation, Red Priest aims to introduce the Baroque to audiences that would normally dismiss 'old-fashioned' music. Such commercialisation has polarised opinions, and this disc, devoted to the music of Bach, will only fuel the distaste of those wanting to establish period authenticity.
Yet I am sure many will enjoy this audacious display of virtuosity from Piers Adams as his fingers fly around the recorder family in 23 tracks arranged by Red Priest for its line up of recorder, violin, cello and harpsichord. They range from the inventiveness in the transcription of the famous organ Toccata and Fugue in D minor, to the more straightforward arrangements of excerpts from flute and oboe sonatas.
The strings of Julia Bishop and Angela East have their moments, but, together with Howard Beach's harpsichord, they are mainly employed in an accompanying role to the solo recorder. It would be difficult not to enjoy such tracks as their version of the Third Brandenburg Concerto and the Badinerie from the Second Orchestral Suite.
Purists are bound to ask if it will bring audiences to Baroque concerts, or if it is just a disc of 'soundbites' for popular consumption.
DAVID DENTON