Based in Padua for most of his working life, Lanaro was notable for founding the first school of violin making in Mexico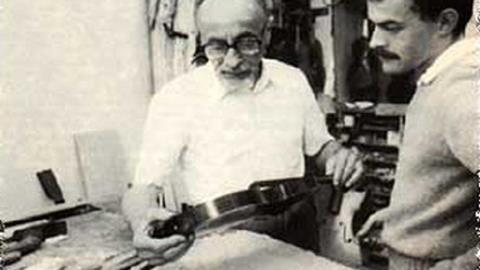 Italian luthier Luigi Lanaro died on 23 March at the age of 96. Based in Padua for much of his working life, he was notable for founding the first school of violin making in Mexico, where he taught and made instruments for almost 20 years.
Born in 1920, Lanaro originally studied to be a violinist before turning to violin making, studying under Ferruccio Graziani, a pupil of Leandro Bisiach. In his mid-twenties he was apprenticed to both Giuseppe Pedrazzini in Cremona, and Gaetano Sgarabotto in Vicenza. He also worked alongside his brother and pupil Umberto, whom he taught, in Padua. He won a special prize at the Cremona Violin Making Competition in 1949, and two years later he moved to Buenos Aires, where he was later joined by Umberto.
In 1955 he was invited by the Mexican National Institute of Fine Arts to found the Escuela Nacional de Lauderia (National School of Violin Making) in Mexico City (now located in Quéretaro). He remained there as the school's director until 1972, mentoring a new generation of luthiers while conducting acoustic experiments, using different types of wood, and studying the cello.
Lanaro returned to Italy in 1973, working first in Siena and then coming back to Padua where he continued to make instruments. In 1983 his son Roberto took over the laboratory in Padua and Luigi moved to Canada. In Toronto he worked and taught for four years at Remenyi House of Music.
Over the course of his career, Lanaro made an estimated 400 bowed stringed instruments of all kinds, but continued his acoustic experiments. He published three books on lutherie (published in 1974, 1987 and 1993); a fourth is shortly to be published posthumously.