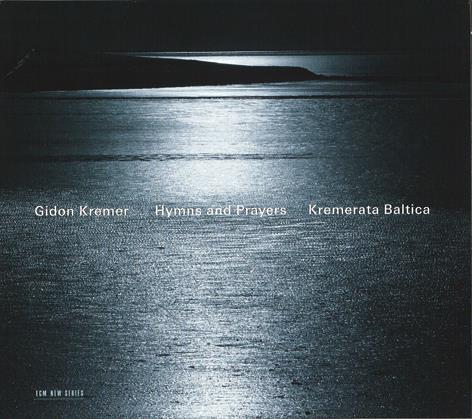 The Strad Issue: January 2010
Musicians: Gidon Kremer, Marija Nemanyt?† (violin) Maxim Rysanov† (viola) Giedr? Dirvanauskait?† ‡ (cello) Khatia Buniatishvili† (piano) Andrei Pushkarev* (vibraphone) Sofia Altunashvili‡ (voice on tape) Kremerata Baltica/Roman Kofman*‡
Composer: Tickmayer, Franck, Kancheli
Stevan Kovacs Tickmayer's 2004 work Eight Hymns runs continuously for nearly twelve minutes, with little to distinguish between each hymn. Mostly they are sequences of slow, quiet string chords with Gidon Kremer gently commentating from high above, punctuated by occasional dabs from vibraphone and piano.
Franck's Piano Quintet opens with a torrid flourish; Kremer is not a man to pussy-foot with a 'fortissomo dramatico' marking. As the performance starts so it continues, highly coloured, mixing passion with poetry, and effectively weaving together Franck's symphonic grandeur and drawing-room intimacy. In parts of the last movement it sounds more like a tone-poem: it would certainly stand as a vivid piece of story-telling.
Kremer returns to the wispy serenity of the opening work for Giya Kancheli's Silent Prayer, a substantial work, over 26 minutes long, which for most of its length has a quiet, steady naivety, exemplified by a child singer who might be musing in her nursery. There are occasional violent outbursts, but the prevailing mood is contemplative, with violin and cello moving in long, slow lines. It is to their credit that Kremer and cellist Giedr? Dirvanauskait? can carry off this exercise in sustained simplicity. The acoustic is of sufficient resonance to fill up the general pause bars in the Franck.



TIM HOMFRAY