A fully searchable document containing listings of 4652 articles published in the past 21 years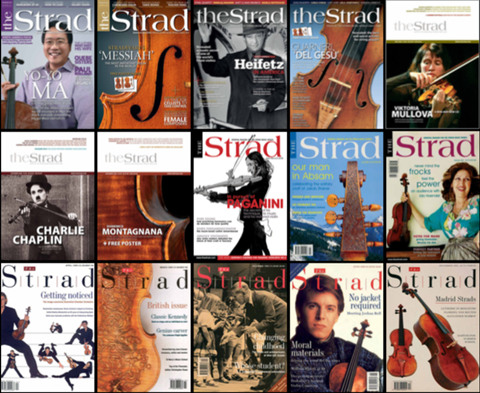 Since 1890 The Strad has always printed an index of its feature articles at the end of each year. In recent years, more and more readers, subscribers and researchers have asked us why the index cannot be made available digitally. With that in mind, for the first time ever The Strad's Features Index 1996–2017 is being put online as a fully searchable Microsoft Excel document – downloadable here. It contains details of 4652 articles published in the past 21 years, including page numbers, authors and section headings.
Because records are incomplete and not every article is bylined to a particular author, this is still a work in progress. When searching for an article, please note that interviewees and profilees are listed in the format <last name>, <first name> whereas authors are listed <first name> <last name>. Finally, The Strad does not own a digital archive of individual articles and cannot send out digital versions either for research purposes or otherwise. However, many of the magazine's back issues are still available at The Strad Shop.
Several collections of articles from some of The Strad's most popular sections are still available here:
The Strad wishes all its readers a very happy holiday season and a peaceful and prosperous New Year.