In the Lucerne Festival Orchestra, Claudio Abbado established an ensemble with its own sound character in just a few years. How can an orchestra, and its signature string section, form a distinctive sound in such little time? Paavo Järvi's orchestra project at the Pärnu Music Festival in Estonia offers some intriguing answers, finds Andrew Mellor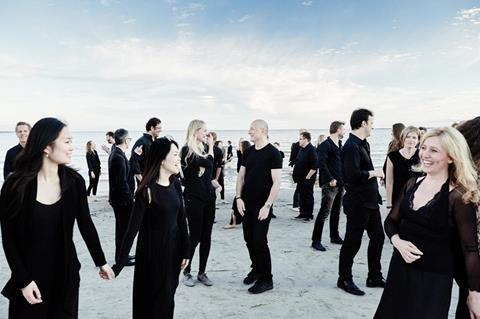 This is an extract from a longer article in The Strad's January 2018 issue. To read further, download now on desktop computer or via the The Strad App, or buy the print edition
Järvi's reasons for establishing his orchestra are as varied as his means of putting it together. First, he wanted to give opportunities to Estonian musicians whom he felt 'had the potential to become truly great'. Secondly, he wanted to create an orchestra for the music festival in Pärnu that might come close to delivering the sort of spontaneous, flexible, enthusiastic and 'festive' performances that were coming out of Lucerne.
…
So what about those colours – the weight and blend of the string sound – and where might their origins lie technically?
I got some answers at two orchestral concerts in two different auditoriums, the first of which culminated in Shostakovich's Symphony no.1. When the upper strings proclaimed the final movement's main theme over jabbing brass just before the symphony's close, the sound had huge, arresting impact and strength. We heard the 'old' Soviet earth and rigidity – particularly in the violas, cellos and basses – but we heard it invested with a distinct sense of confidence and just a touch of sheen too.
Those were qualities we would hear again in an exceptional performance of the Sibelius towards the end of the week. Here, the upper strings in particular mined apparently endless reserves of depth and power in the symphony's final pages.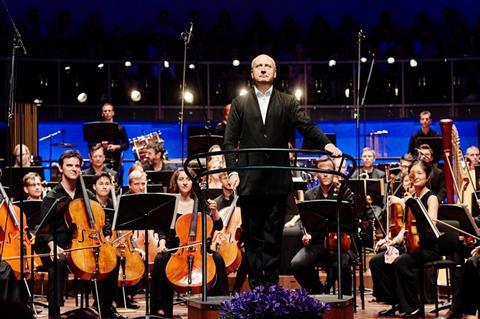 [Concertmaster Florian] Donderer would have it that the sound of his strings comes as much from physicality as it does from 'schools', and in view of what we saw in both those performances, he may have a point. In the second movement of the Sibelius, it was his body language – poised as if to pounce with hunched shoulders one minute, bolt upright with broad shoulders the next, when the mood of the phrase changed – that appeared to mould physically the sound that his string section was delivering.
Two additional elements feed into that. First, the idea that, in Donderer's words, 'everything is a little bit on the edge' in a festival orchestra owing to the lack of rehearsal time and personal familiarity. Secondly, Donderer believes those very circumstances draw players into finding extra gears.
To see the full article, download The Strad's January 2018 issue on desktop computer or via the The Strad App, or buy the print edition