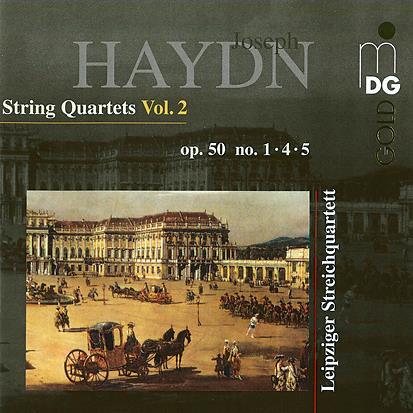 The Strad Issue: January 2010
Musicians: Leipzig Quartet
Composer: Haydn
The Leipzig Quartet and its record company seem intent on covering every corner of the repertoire. But like every other disc of this ensemble that has come my way, this second volume of a Haydn cycle rarely rises above a cultured mediocrity – the worst sort of mediocrity, as it disguises the second-rate under a smooth, well recorded surface.
Out of the twelve movements here, the players really only connect with two or three, and that is being kind. I quite like the grave, yet light-toned way in which they deliver the minuet of the F major work; and the bucolic finale is quite fun. But they completely miss the point of the Poco adagio, which is often called 'A Dream'.
A genteel respectability pervades the B flat major Quartet: it is neat, tidy, reasonably stylish, with quite nice tone, but ultimately dull. Where is the zip and zest that should infuse the finale? The Leipzigers manage a dutiful jog-trot. The F sharp minor work starts quite bracingly, but goes steadily downhill with each succeeding (or failing) movement.
The Amati Quartet (Divox) offers op.50 on two separate discs – without exposition repeats but with infinitely more life in inner parts – while the Festetics Quartet (Arcana) uses period instruments to fine effect.


TULLY POTTER