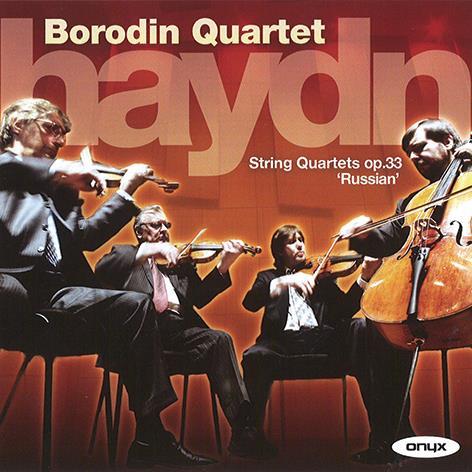 THE STRAD RECOMMENDS
The Strad Issue: January 2011
Description: A great Russian quartet cements its modern credentials in Haydn's most carefree set
Musicians: Borodin Quartet
Composer: Haydn
This hugely enjoyable set confirms my impression that the current line-up of the Borodin Quartet is the best ever. I cannot imagine the previous incarnations interpreting Classical works so well.
The Dubinsky-led formation produced a well-stuffed 'Lark' and the Kopelman-led group performed a similar act of taxidermy on Mozart's D minor, as well as embalming much Beethoven. This is something different. 'Fine playing, fine style, fine recording,' my notes say about the very first movement, and so it goes on. You can really hear the cello and each player contributes to the superb overall sound. The individual readings are robust, rollicking, grave – even grandly tragic – and witty by turns. In the finale of no.2, the players are already having fun before they even get to the famous jokes, and the pizzicato ending to the B flat major no.4 is delightful.
I do query the Borodin's fast tempo for the trio of the 'Bird' (no.3) – everyone else relates it to the scherzo tempo – but it is done so smartly, with such exhilarating avian imitations, that I am disarmed. What I like most about the set is the way it makes Haydn's invention leap off the page.
The competition is swept aside, apart from the period instrument Festetics Quartet's set (Arcana), which has more repeats, and the Parkányi's separate discs (Praga). Both add the little op.42, have much better analytical notes and gain by varying Haydn's order of works – nos.4, 5 and 6 make a poor sequence. But this is a rousing experience.


TULLY POTTER