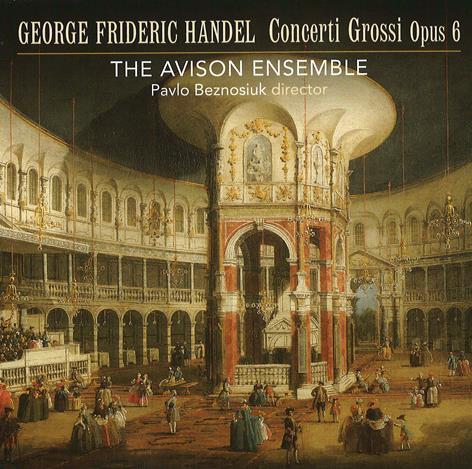 The Strad Issue: January 2010
Musicians: Avison Ensemble/Pavlo Beznosiuk
Composer: Handel
These are urbane performances, constantly engaging, fascinating in the minutiae of the playing, the sharing of prominence between parts, and in the conversational ebb and flow of counterpoint. The Avison musicians produce a rich, legato sound, with sparing use of the clipped, marked staccato favoured by others. In the dance movements they are light and airy: the Siciliana of the Eighth Concerto is a graceful, lilting little gem, while the musette of the sixth half slumbers after the sinuous chromaticism of the previous fugue. The Polonaise of no.3 sits nicely poised between town and country, genteel and rustic. They can get up a good head of steam when they want to: the central Allegro of no.3 goes at joyful lick, and they give a blazing account of the fifth-movement Allegro of no.10. When Handel goes into operatic mode, or turns to the grandeurs of the French overture, they respond with power and energy: they relish the dynamic contrasts of the opening movement of no.6 (Larghetto e affettuoso it says here – more often seen as Largo affettuoso).
Ornamentation is minimal and discreet. Various little cadenzas grace the closing bars of slow movements, and the leader/director Pavlo Beznosiuk, given licence by Handel in no.11 to elaborate, does so with charm and restraint. He rattles off his bravura passage work in the same concerto in sparkling style. Most of the concertos have a harpsichord continuo, provided by Roger Hamilton; presumably he is also responsible for the uncredited organ that serves in the rest. The recorded sound is clean and detailed.



TIM HOMFRAY