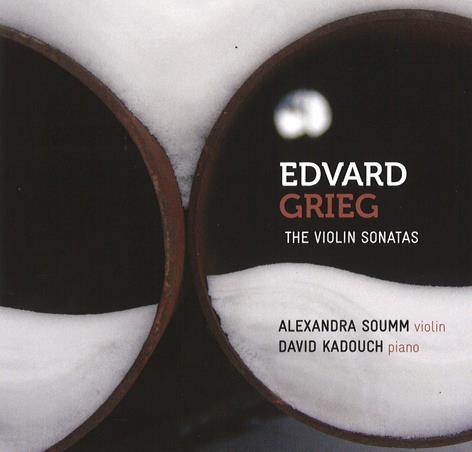 THE STRAD RECOMMENDS
The Strad Issue: January 2010
Musicians: Alexandra Soumm (violin) David Kadouch (piano)
Composer: Grieg
Youth and vitality pour forth from these delicious recordings of the Grieg sonatas by Moscow-born violinist Alexandra Soumm and French pianist David Kadouch, both in their mid-twenties. Never a note or a gesture is misplaced, Soumm bringing a featherlight touch to Grieg's songful phrases, and Kadouch echoing her finesse with his transparent and eminently sensitive pianism.
The rhapsodic dovetailing of phrases between the two players in the third movement of the First Sonata shows them at their finest, and here the recorded balance works tirelessly for them too, the piano just forward enough to weave in and around the violin but never too loud. The understated beauty of the Second Sonata's Lento doloroso opening is beautifully paced, and both players seize the moment when the music bursts to life with the following Allegro vivace. The final Allegro of this sonata is lithe and gorgeous, building to an impeccably judged climax.
The Third Sonata sparkles with the same passion and energy. The only thing missing here is an edge of raw emotion – sometimes it feels as though for all their brilliance the pair play it a little too safe – but on this form such a fantastic partnership can only go on to great things.


Catherine Nelson