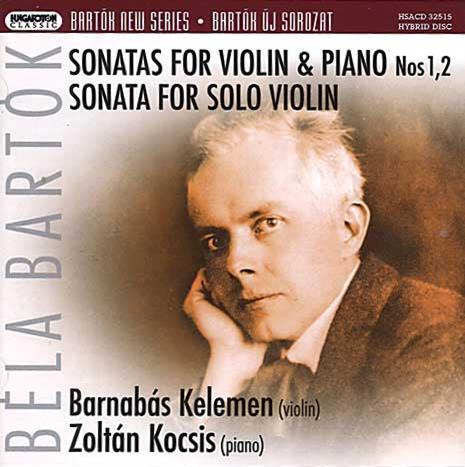 The Strad Issue: November 2014
Description: A classy partnership at work in three Romantic masterpieces
Musicians: Renaud Capuçon (violin) Khatia Buniatishvili (piano)
Composer: Franck, Grieg, Dvorák
Catalogue Number: Erato 0825646250189
This high-profile partnership naturally prompts expectations to match and, in the main, the French violinist and Georgian pianist fulfil their promise. Renaud Capuçon takes a leisurely, rapt path through the first movement of the Franck Sonata, sometimes too inclined to smell the roses, but his lush, lingering stance is persuasive. The second movement is suitably barnstorming (and here it helps to have a pianist of Buniatishvili's ability to grapple with the fistfuls of notes without weighing down the texture). Just occasionally there's a sense of tightness in Capuçon's tone, which could be sweetened – this could be down partly to the closely captured sound, though the balance works well.
It is in Grieg's late Violin Sonata no.3 that the Capuçon–Buniatishvili partnership most clearly excels: the violinist's sound is bright and dynamic but supple and versatile, capable of conveying drama, folk-like charm and delicacy. The pianist's controlled fleet-footedness adds to the urgency of the third movement, whose slow, central episode shows off a smooth richness at the bottom end of Capuçon's instrument.
This is very classy playing, and so it continues in Dvorák's Four Romantic Pieces: in the first, Capuçon's long lines are offset by the deftly controlled dactylic piano figure. There's a more rustic, stamping feel in no.2. As a parting shot, no.4 is both a touch melancholic and hauntingly atmospheric.
Edward Bhesania