The American violinist was also a respected teacher and conductor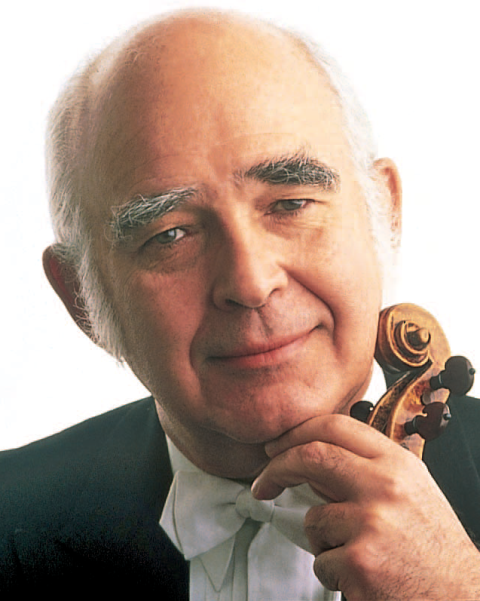 Former Boston Symphony Orchestra concertmaster Joseph Silverstein has died aged 83. The American violinist was born in Detroit in 1932, and began his musical studies at the age of three with his father, Bernard Silverstein. He later studied with Josef Gingold and Mischa Mischakof, and with Efram Zimbalist and William Primrose at the Curtis Institute of Music.
In 1959 Silverstein won the silver medal at the Queen Elisabeth Competition and in 1960 was awarded the Naumberg Award.
In 1955, at the age of 23, he joined the Boston Symphony Orchestra as the ensemble's youngest player, and in 1962 became the orchestra's concertmaster – a position he held for 22 years.
In 1971 he was named the BSO's assistant conductor, and from 1983 to 1998 was music director of the Utah Symphony. He was named Utah conductor laureate in 1998.
A respected teacher, Silverstein served on the faculties of both Yale and Boston universities, the New England Conservatory, and Tanglewood Music Center, and joined the faculty of the Curtis Institute of Music in 2000.
He played the 1742 'Camilla Urso' Guarneri 'del Gesù', and a 1773 G.B. Guadagnini, previously played by Alfredo Campoli and Arthur Grumiaux.
In a 2011 interview with The Strad, Silverstein described what orchestras should look for in a concertmaster:
'They should look for someone who plays an orchestral part as if it were a concerto. For me, that means playing the slow movement of a Mozart symphony as if I was playing first violin in a string quartet, or a solo recital. I wanted to play with the intensity, the fingerings and the colours that I would use if I were a soloist, because I felt that was how I had to lead, so that the section players would give their best.'
Read: Violinist Joseph Silverstein on studying with Josef Gingold and Efrem Zimbalist