Charlotte Gardner headed to the Swiss Alps for the Verbier Festival's 30th-anniversary season where she was doubly dazzled by the combination of star players and the quality of the music-making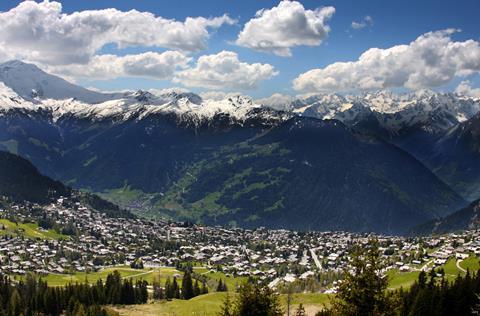 Discover more Featured Stories like this in The Strad Playing Hub.
Read more premium content for subscribers here
Verbier was never meant to be just another festival,' stated Verbier Festival founder Martin T:son Engstroem as he opened probably the hottest ticket of summer 2023 – the Verbier Festival 30th Anniversary Gala concert on 24 July. This brought together more than fifty artists who have played a role in the festival over its years for a star-studded four-hour marathon of chamber and orchestral combinations. It sold out so fast, with demand so great, that Verbier's cinema also hosted a live screening. But while this gala concert underlined Engstroem's point, the 30th edition (14–30 July) was in fact remarkable in every way.
On paper alone, it was a triumph. Sixty main-stage concerts featured festival regulars such as Augustin Hadelich and Mischa Maisky, as well as others making their festival debuts, such as Yo-Yo Ma and Wynton Marsalis. Parallel to this was the UNLTD programme of more than 80 affordable or free music events and talks, ranging from multi-genre club-style concerts hosted at Taratata restaurant, to mountain-top performances on a specially built Alpine stage, as part of guided hikes. Ticket sales were back to pre-Covid levels, with many concerts sold out.
The competition to be part of both the resident Verbier Festival Orchestra (VFO), which trains 18- to 28-year-olds, and the Verbier Academy for young soloists and chamber ensembles was the toughest ever. Applications for 2023 were up 85 per cent from 2022, with 1,250 applicants for 98 VFO places, and 518 for 42 Academy places. For audiences, this translated into a golden year for younger-generation music-making, both in the public masterclasses and on the main stage.
One main-stage soloist who turned heads was Sheku Kanneh-Mason, a festival regular since he first arrived as an Academy student in 2017. On 15 July, he performed his Verbier concerto debut – a soulful and well-received Elgar Cello Concerto with Gábor Takács-Nagy and the Verbier Festival Chamber Orchestra (VFCO) – the festival's professional orchestra. One of his most memorable chamber appearances was in Beethoven's Piano Quartet no.3 in C major, which he performed with pianist Alexandra Dovgan, violinist Alexandra Conunova and violist Amihai Grosz – part of the series 'Rencontres inédites' (unprecedented encounters), which brings top soloists together in chamber formations to perform repertoire often new to them. Here, everything not only gelled, but fizzed, earning the musicians three noisy curtain calls. Equally, differently magnificent was Kanneh-Mason's late-night jazz set with pianist Harry Baker at Taratata restaurant, performed to a spellbound crowd.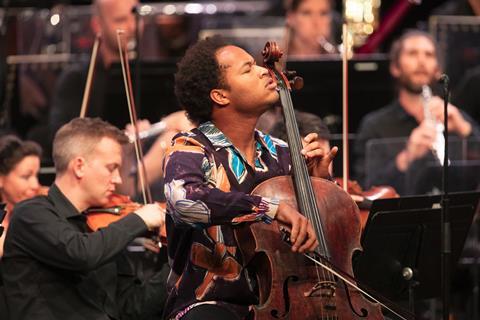 Meanwhile, the new, made-in-Verbier duo partnership on everyone's lips was that of violinist Marc Bouchkov and pianist Mao Fujita, performing all the Beethoven violin sonatas. Attending the second of their three concerts on 20 July, I was struck by the sheer purity of their playing where nothing was remotely stylised. Both musicians were so palpably attuned to the other that even their opening sonata (no.3) was met with sustained cheers. This is surely a partnership to continue beyond Verbier.
Back to the Gala, and its strings highlight was its nod to 'Rencontres inédites' via Dmitry Sitkovetsky's Bach Goldberg Variations transcriptions, each performed by a different constellation of artists, ranging from duos to septets, before a tutti climax. For these to flow seamlessly from one to the next, the stage was divided into two halves. As one chamber unit performed under a single spotlight on one side, the next moved silently into position on the darkened side, poised to begin playing the moment it was illuminated and the previous players were plunged into darkness.
It was hard to know what was most dazzling. There were the nerves of steel and chamber awareness required from each unit in order to begin playing this super-exposed music the moment after passing from blackout to blinding light. Then there was the sight and sound of classical music's biggest names leaving their egos at the door to play supporting roles. But it wasn't about the star names; it was about music, adventure, and the shared mission to create the highest levels of artistry – all to an audience that listened with an uncommon degree of rapt, reverent stillness.
Among the variations that came together especially well were no.2 from violinists Kristóf Baráti and Daniel Lozakovich and cellist Klaus Mäkelä; no.7 for violin and cello from Renaud and Gautier Capuçon; and no 24 from violinist Lisa Batiashvili, clarinettist Martin Fröst and cellist Daniel Blendulf. No wonder that when I asked Engstroem – whose own 70th birthday fell midway through the festival – what he himself was most proud of 30 years on, his response was, 'That we have really created a family of artists. We have developed a very special way of making music together. And of sharing.'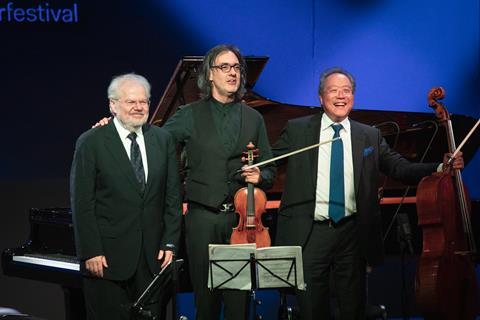 Two more causes for pride and optimism are that feasibility studies are under way for a new, purpose-built concert hall and cultural centre, bringing the performing arts community into Verbier's year-round life. Then there is the appointment of Engstroem's violist wife, Blythe Teh Engstroem, as co-artistic director. As well as ensuring the Festival's long-term stability, thanks to her own artistic credentials and long-standing relationships with its artists, this appointment also promises a few organic developments. For instance, there is a possible widening of the Verbier family of artists, as well as some organised matchmaking between the Festival's generous patrons and sponsors, and the young musicians in need of financial help. 'This might be giving them access to an instrument,' she told me. 'Our team did this during the Covid period. There is the need, and there are those with resources, and we could help connect the two.'
What of the other highlights? They included a zinging Ravel Sonata for violin and cello from Joshua Bell and Steven Isserlis; string quintet Wooden Elephant performing a ravishing acoustic transcription of Björk's Homogenic album in a late-night Taratata session; the VFCO's glowing reading of Copland's Appalachian Spring in its original chamber scoring. Then there was the warmth of the standing ovation for Leonidas Kavakos, Yo-Yo Ma and Emanuel Ax after their Beethoven trios, and an auspicious festival debut for young French violinist Irène Duval, who replaced Lisa Batiashvili to play second to Janine Jansen's first violin in Shostakovich's String Quartet no.3 and Schubert's String Quintet, in a line-up also featuring Lawrence Power and Steven Isserlis. And, of course, there was the daily pleasure of experiencing the resort's streets teeming with musicians both young and established, and ringing with UNLTD's curated busking programme. It's indeed clear that Verbier is not just another music festival, both now and going forward.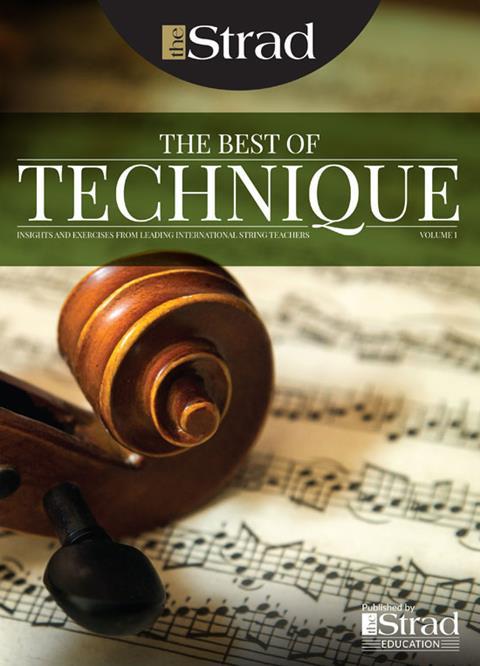 In The Best of Technique you'll discover the top playing tips of the world's leading string players and teachers. It's packed full of exercises for students, plus examples from the standard repertoire to show you how to integrate the technique into your playing.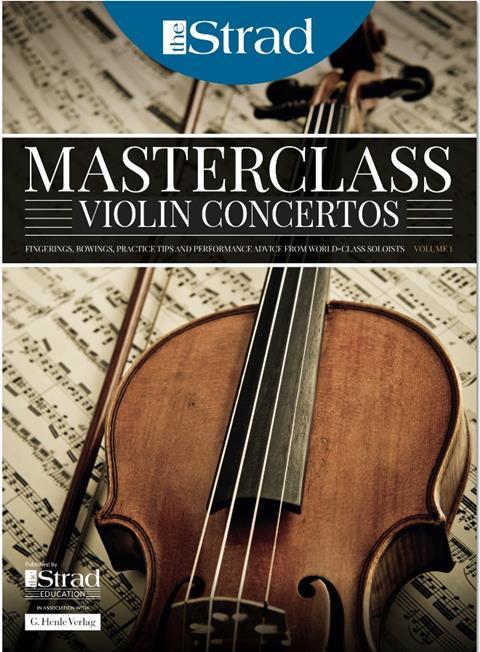 The Strad's Masterclass series brings together the finest string players with some of the greatest string works ever written. Always one of our most popular sections, Masterclass has been an invaluable aid to aspiring soloists, chamber musicians and string teachers since the 1990s.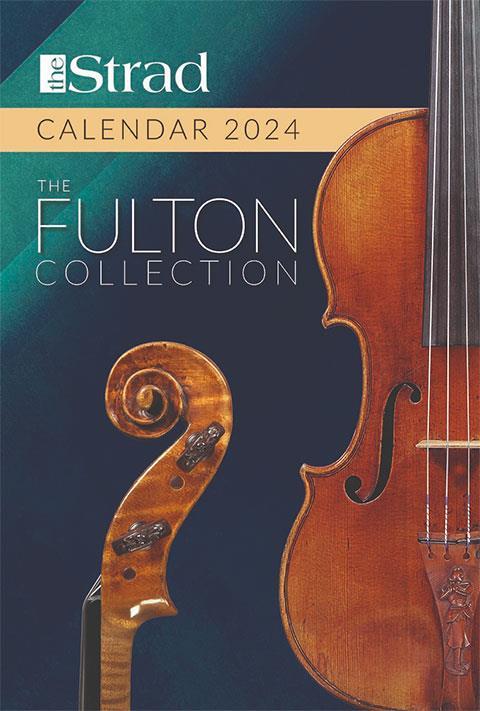 American collector David L. Fulton amassed one of the 20th century's finest collections of stringed instruments. This year's calendar pays tribute to some of these priceless treasures, including Yehudi Menuhin's celebrated 'Lord Wilton' Guarneri, the Carlo Bergonzi once played by Fritz Kreisler, and four instruments by Antonio Stradivari.