Aside from the practical implications for musicians, Brexit represents a symbolic separation from a continent that has enriched musical life in the UK for centuries, says violist Paul Silverthorne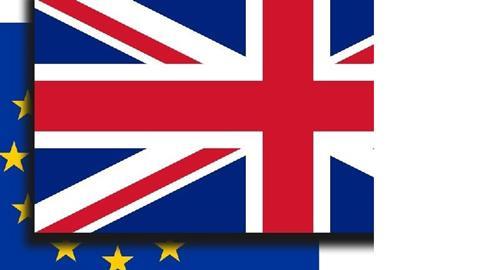 I can't be the only one who spent a sleepless night on 23 June 2016 as the news bulletins told us of the results of Britain's EU referendum. Since the formation of the European Economic Community in 1957, people from across the Continent, who for centuries had been alternately sworn enemies or grudging allies, began to work together, share their languages, culture and customs, and move freely between countries to live and work. But the Brexit vote conspired to wreck this progress.
How much in practical terms we as musicians will lose if this unnecessary upheaval takes place is impossible to say, but the list of things at risk is endless: visa- or work permit-free travel, Erasmus exchanges, relatively simple tax arrangements, rights of current expat musicians, harmonisation of health and safety laws (much derided by some people, but a lifesaver to others), and so much more. British musical life has benefited enormously from the presence of players from Europe training in Britain and contributing to the creativity of the country, while Britons have taken up the opportunity to study abroad and widen their outlooks. Orchestras and ensembles throughout Europe are now filled with better-educated and more outward-looking musicians sharing their skills and experiences.
London in particular owes much of its culture and heritage to European influence. The city has played host to many famous European composers and instrumentalists down the centuries. Mozart wrote his First Symphony there at the age of eight. Handel lived there for over 30 years, and bequeathed the score of his most famous work, Messiah, to the Foundling Hospital in Bloomsbury. He became a British citizen and died in a house behind Oxford Street. Haydn was brought to London, where he was much fêted, by the impresario Johann Peter Salomon at the end of the 18th century. He wrote the 'London' symphonies there, and was awarded an honorary degree by Oxford University. The Italian violinist Viotti also played in Salomon's concert series and became a British citizen. In the 19th century Mendelssohn made many visits to London and was a favourite of Queen Victoria. In the 20th century countless musician émigrés from Hitler's Germany had a profound impact on music making in Britain, including the Amadeus Quartet. Our musical debt to Europe is endless.
For musicians, Europe is in our DNA. From the beginning we learn the musical languages of the different composers and take for granted that we converse in bits of Italian, French and German. The composers who inspire us travelled the length and breadth of Europe without the benefit of easyJet and became the property of us all. We have always been, and should always be, 'musiciens sans frontières'.
Yet Brexit, a decision to separate ourselves politically and economically from Europe, feels like a symbolic rejection of the Continent in general; a weakening of the ties that bind our like-minded cultures and philosophies. I fear for the respect that we as a nation will lose in the eyes of our neighbours. Our governments always seemed to have had a fractious relationship with the EU and its predecessors, whereas much of the population, of all classes, has enjoyed wider employment opportunities, cultural connections and improved tourism links. It would be disastrous now to throw this away. Voters were forced to make a stark choice on 23 June, when our relationship with Europe is rich and complicated. Every decision in life is finely nuanced and we musicians, who have to make finely nuanced decisions every second in our playing, understand this better than anyone.
Watch: Musicians respond to Brexit with Beethoven performance in London
Read: Association of British Orchestras warns of 'challenges ahead' following Brexit
Read: Britain's vote to leave EU will be 'bad news for musicians,' says Musicians' Union