Flying with a double bass can be a hugely stressful experience. Tim Woodall gives solutions for making the best of the situation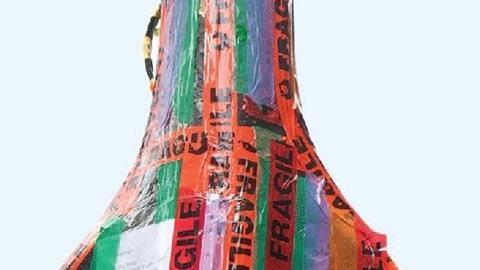 This checklist was published as part of a larger article on Flying with a Bass in The Strad's February 2014 Double Bass Special - download on desktop computer or through The Strad App.
BEFORE YOU FLY
*Before booking, read the airline's policy for size and weight restrictions. Some airlines have a specific section on musical instruments. Some shorthaul, budget airlines may refuse your instrument entirely
*Check the size of plane before you book: small commuter planes (with 2x2 seats only in the cabin) and propeller planes may well not accept a double bass at all
*If you fly frequently, try to stick to one airline as much as possible. 'Loyalty with an airline goes a long way,' says Australian luthier Benedict Puglisi
*Invest in a lightweight flight trunk — from the cheaper Styrofoam options to cases made of carbon-fibre and Kevlar for more expensive instruments — resulting in bass and case together weighing under 32kg, the limit for many airlines
*Unless the airline — like Norwegian — asks you to register your bass as checked luggage when buying a ticket, it is not worth calling the airline for written assurance that the instrument will be accepted. Most players feel this is a waste of time and does not make a difference on the ground
AT THE AIRPORT
*Arrive early — at least three hours for a long-haul flight — to leave time to deal with issues getting your bass checked in
*Take the airline's baggage policy. For travelling within the US, carry a copy of the FAA Modernization and Reform Act
*When dealing with airline staff, try to keep a positive attitude, and be polite and calm
*Always set the bass on its side at the ticket counter
*If asked, describe your instrument as a 'large cello' or 'bass cello', because cellos are often listed as acceptable in the airline computer system
*Know the dimensions (airlines often use 'linear inches', which is height + length + width) and the combined weight of bass and case. 'If you have an airline tag on the flight case already with the weight, that helps a lot,' says bassist Kristin Korb
*Try to negotiate for the oversize rather than overweight (as many airlines charge a fee per extra kilogram, which will add up to more than the one fee for an oversized piece of luggage)
CUSTOMS
*If arriving in the EU, take the green 'nothing to declare' channel at airports. Under a new amendment to the Customs Code, musicians visiting the EU temporarily with a portable musical instrument as professional equipment do not have to declare instruments at customs
Documents to bring for customs
*A contract for the concert engagement and, for return flights, the outbound flight information, to show you are travelling for work
*Insurance documents
*Photos and identification or valuation of the instrument, including a receipt or invoice for the instrument if possible
SENDING BY FREIGHT
*For makers sending internationally, always use a professional shipping agent and one that has experience sending musical instruments
*Some US players send basses as freight within the country, which costs around $200 from one major city to another. Local music shops should have an account with a freight company. However, the bass will not necessarily arrive at the same terminal, or even on the same day
Read: Airline smashes Colorado orchestral musician's double bass
Read: Too many young double bassists prioritise solo technique over orchestral expertise
This checklist was published as part of a larger article on Flying with a Bass in The Strad's February 2014 Double Bass Special - download on desktop computer or through The Strad App.