To tie in with the release of The Tale of Two Violas, Peter Mallinson, one of the disc's two violists, shares his insights into the advantages of playing transcriptions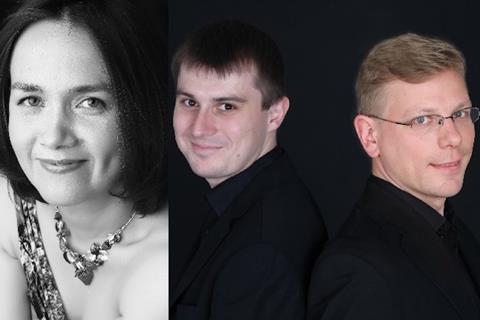 1. The viola has so much potential
There's a piece by Kodály called Adagio written in versions for viola, violin, cello and double bass. The viola version goes as high as the violin and with the exception of a few places, as low as the cello version, which just goes to highlight the fact that the viola has got a versatility that lends itself to a all sorts of possibilities.
2. A good transcription will showcase the viola
One of the advantages of playing a transcription is that it will demonstrate just what our instrument is capable of. In our CD we play Tertis's Variations on a Passacaglia of Handel which is basically Tertis telling us 'look how far the viola can go' by pushing the viola version one step further than Handel's original and, more importantly, the Handel-Halvorsen duo. In a way it's a less extreme version of Berio's Sequenza VI for viola, which is explicitly written as a showpiece for the viola.
3. The viola can sing like no other instrument
All string instruments can sing but there's something about the warmth of the viola that really lends it to song-type material, such as Borisovsky's lovely version of the Rachmaninov Cello Sonata and his arrangement of the Bulakhov Barcarolle. I think the viola is probably the string instrument closest to the human voice.
4. It popularises unknown pieces
Take Schubert's Sonata in A minor for Arpeggione and Piano. If the Arpeggione hadn't died out as an instrument maybe the work would have taken off in its original version. But if it hadn't been arranged for more familiar instruments such as the viola, would we know about it? Probably not. And it's an amazing piece.
5. It shines a new light on familiar works
If you're looking at a statue, you can walk around it and see something from one angle that is impossible to see from another. That's how I view the purpose of transcriptions: they make you listen differently to a piece you already knew. On the disc we play Schubert's Allegretto – the Trio from the G major String Quartet's Scherzo, and when you suddenly hear it being played by two violas and a piano you hear something very different: the calm, meditative quality of the Trio is amplified to the point that it becomes a standalone event, and not just a little calm before the storm of the Scherzo.
Read our review of The Tale of Two Violas.