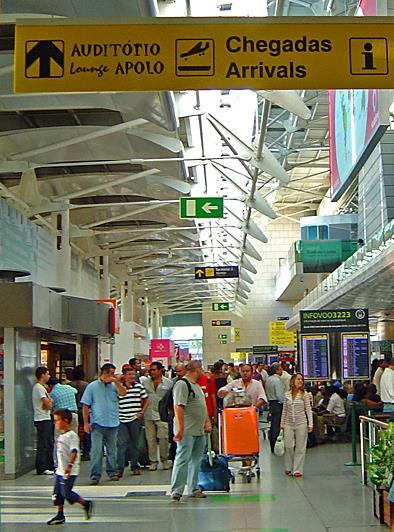 The European Union is about to simplify its rules for musicians temporarily importing instruments for professional use.

Under a new amendment to the Customs Code, to be applied from next Thursday 21 November, musicians visiting the EU with a portable musical instrument as professional equipment will be able to use the green 'nothing to declare' channel at airports. Up until now, musicians have been required to declare such instruments and present them to customs by using the red channel.

The amendment includes the insertion of the following statement: 'Total relief from import duties shall be granted for portable musical instruments temporarily imported by a traveller... with the intention of using them as professional equipment.' The full wording of the new regulation is available here.

The amendment follows a number of recent incidents where international artists have had high-value instruments seized on arrival at EU airports. In August 2012 Japanese violinist Yuzuko Horigome had her Guarneri 'del Gesù' seized by customs authorities at Frankfurt Airport in Germany. A month later, customs officials at the same airport seized a Stradivari carried by Japanese violinist Yuki Manuela Janke, and which is on loan to her from the Nippon Music Foundation. In April of this year, Ebène Quartet cellist Raphaël Merlin had his Andrea Guarneri seized by customs officers on arrival at Paris Charles de Gaulle Airport. Speaking to The Strad after the incident, he said: 'I made a mistake in not going through the red channel. Although I had the cello's certificates of authenticity and insurance, I was told I should have declared my instrument.'

In all the above cases the instruments were later returned to the musicians with no customs duty imposed. Each of these artists, furthermore, is based in the EU – Horigome in Belgium, Janke in Germany (as concertmaster of the Staatskapelle Dresden), and Merlin in France. The amendment to the Customs Code also aims to simplify customs procedures for such artists who travel abroad with their instruments before returning to the EU. The statement from the European Commission explaining the amendment says: 'In order to avoid that similar problems occur in connection with export and reimport, such simplification should also cover portable musical instruments which have been declared for export or which have been re-imported and declared for release for free circulation as returned goods by travellers.'

A report on the Japanese news service Kyodo News International suggests that intervention by the Japanese government following the confiscations of Horigome's and Janke's violins may have led the European Commission to consider amending the customs procedures. But there have been other appeals for a revision to the rules. In June of this year, for example, a number of high-profile performers, including violinists Julia Fischer, Viktoria Mullova and Frank Peter Zimmermann and cellists Johannes Moser and Maria Kliegel, signed an open letter to Chancellor Angela Merkel and German government ministers, calling for an end to customs formalities for artists importing and exporting instruments as personal belongings in the context of their profession. They expressly asked for use of the green channel at airports to be allowed.

Subscribe to The Strad or download our digital edition as part of a 30-day free trial.