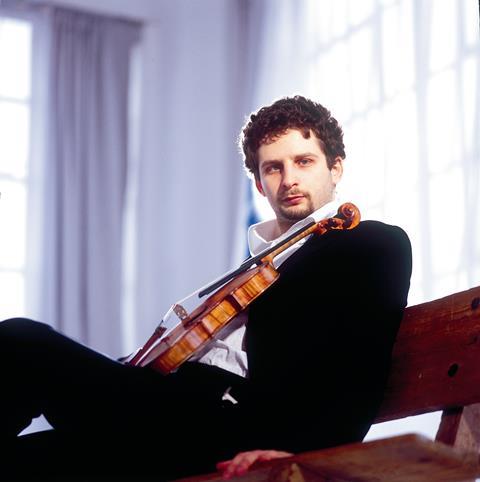 The Strad Issue: January 2008
Musicians: Ilya Gringolts (violin) Ashley Wass (piano)
Composer: Ernst
Ilya Gringolts meets Ernst's formidable technical challenges with apparent ease, and his playing here is virtually flawless even in the most taxing flights of virtuosity. His dexterity and control are especially mesmerising in the Six Polyphonic Studies, whether in the flamboyant moto perpetuo and multiple-stopping of no.4, the expressive polyphony of no.3, or the balletic gestures of no.5. In no.6, the variations on 'The Last Rose of Summer', Gringolts is dramatic in the introduction, lyrical in the exposition of the theme and complete master of the fingerboard and bow in the histrionics of the variations and the extended finale. He also dispatches Ernst's transcription of Schubert's Erlkönig with breathtaking aplomb and close regard for the dark atmosphere and sinister detail of Goethe's poem.
Pianist Ashley Wass provides sterling support in the accompanied works, especially in the soulful, recitative-like introduction of the Elegy, in which Gringolts is at his most lyrical and intimately expressive. Gringolts replicates such expressive playing in Ernst's Othello Fantasy (after Rossini's opera), particularly on his first entry in the introduction and later when embellishing Desdemona's celebrated Romance. In between, he performs the Act 1 March theme and two bravura variations with awesome aplomb, often varying the repeated sections. A brilliantly executed third variation later leads to a reprise of the introductory material and an absolutely spellbinding conclusion.
Those bent on carping will doubtless cite the odd imperfection, whether of intonation, extramusical noise or the brittle tonal edge granted by the closely miked recording. However, such cavils are minor, and violin virtuosity reigns supreme.
ROBIN STOWELL