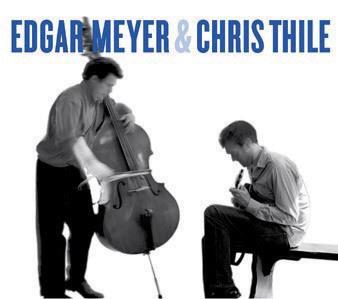 The Strad Issue: January 2008
Musicians: Edgar Meyer (double bass) Chris Thile (mandolin)
Composer: Various
The first recorded collaboration between triple Grammy award-winner Edgar Meyer and virtuoso mandolin player Chris Thile has been well worth the wait for those who knew anything of them as a duo previously.
The blend of plaintive, almost Renaissance-like folk and funked-up, farmyard Bluegrass beguiles and mesmerises by turn. Thile's playing is both faultless and energetic, as epitomised by the neat agility of Ham and Cheese and the propulsive, irregular phrasing of G-22.
While the bell-like treble of the mandolin occasionally obscures the bass, Meyer has plenty of moments in the spotlight himself. A clean, light arco sound contributes to the feel-good factor of the music, while the throbbing strumming effect of The Farmer and the Duck and the thigh-slapping swagger of I Wasn't Talking to You demonstrate plenty of attitude. The high-point of his virtuosity comes with the ultra-fast spiccato figuration of Fence Post in the Front Yard, helped by the clarity of the recording, which adds no muddiness.
As a pair, the two are just as impressive. Rabbit Cake demonstrates brilliant ensemble, as they scurry simultaneously, locked in time and never losing their footing. Technical facility is matched by wit in FRB, which features lurching, growling melodies and a spot of hocketting for good measure.
This is not an exercise in empty virtuosity, but a collection of beautifully crafted pieces, adorned by sensitive musicianship and a mastery of this unusual combination of instruments, in equal measure. Don't be fooled by the quirky song titles: this is seriously good music.
Chris Elcombe