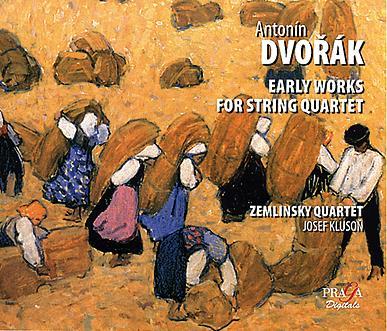 The Strad Issue: January 2007
Musicians: Guarneri Trio Prague
Composer: Dvorák, Beethoven
In autumn 2006 the Guarneri Trio celebrated its 20th anniversary: these vital performances handsomely illustrate the trio's technical excellence, seasoned maturity and colourful musical personalities.
The purity and refinement of the Guarneri's playing can be sensed from the very start of Beethoven's 'Archduke': the taut finesse of the ensemble, pleasingly displayed on this lucid live recording, is sustained through all four movements.
There is lots to relish here: the plangent tone of leader Cenék Pavlík; the agreeably resonant cello line of Marek Jerie; and the eloquent precision of Ivan Klánsky's meticulously controlled, stylish piano playing. The Scherzo of the 'Archduke', taken at a sprightly, impish pace, and enhanced by impeccable fast passagework and cunning shifts of the bass line between the piano and cello, is finely judged. The Adagio's variations are attractively coloured, and the finale is deftly and jauntily executed.
It was to perform Dvo?ák's 'Dumky' Trio that these three distinguished musicians first came together in 1986. This is a spirited, perceptive reading, full of Bohemian fire and vigour. After an impassioned opening, the violin in lower registers and then the cello produce a particularly lovely tone, especially in the intensely yearning Adagio.
The Adagio's most magical moment comes where the piano sings eloquently but sparely in octaves, while the two strings restrict themselves to a kind of minimal comment, exquisitely delivered here. The two contrasting Andantes, one lilting, one increasingly scherzo-like, are attractively rendered, and the final Lento is beautifully assured.


Roderic Dunnett