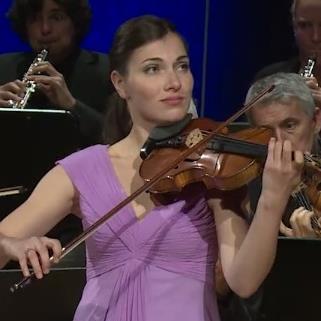 Diana Tishchenko, one of 12 remaining candidates currently taking part in the 2015 Joseph Joachim International Violin Competition Hannover, performs Mozart's First Concerto in the semi final.
Appearing with the Munich Chamber Orchestra, the twelve candidates have to demonstrate that they are able to lead and direct an ensemble at the same time as playing the solo instrument.
The violinists are competing for a first prize of €50,000, a CD production with Naxos, and concerts with internationally renowned orchestras and ensembles.
Diana Tishchenko - Semifinal Round 2 from JosephJoachimTV on Vimeo.