As teachers and pupils return to in-person lessons, cellist Naomi Yandell examines why it is more important than ever to re-examine students' goals and priorities, and take nothing for granted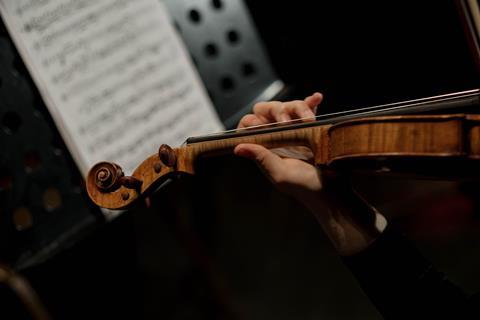 When a teacher nurtures a music student it is always important that they reflect on their development as a person. After a pandemic during which online teaching was essential and societal upheaval monumental, this is arguably more important than ever.
Periodically, I have found it important to elicit feedback from students, especially if I feel that progress is slowing or that enthusiasm is waning. The last thing I want in the world is for lessons to be dull or to feel like a chore. If it's not fun for my students, there is no way they will want to practise away from the lessons, or that teaching them will be fulfilling for me.
Students tend to find it challenging to be asked by their teachers whether they are enjoying their lessons: after all, the teacher is in a position of authority and surely must know how best to teach. They are likely to hesitate, to scrutinise the teacher in the hope of guessing the 'correct' answer – or to worry that if they say 'no' it will be marked as a negative by the teacher. Phrasing the question in a different way is likely to lead to more useful responses. For example, asking a student what they most enjoyed in the lesson may be more illuminating through what is omitted.
Parents sometimes offer insights. Maybe they have noticed that their children don't skip off to practise as readily as they did previously, or that they don't like playing a particular piece. Sometimes they even buy the exam book for the next grade and slip it into the music bag, believing that preparation for an exam must be the way to move things forward in a more positive direction.
Returning to face-to-face lessons after the pandemic has been an interesting experience. Never before have I felt quite so intensely the need to question the status quo. For a start, although I have been teaching students online on a weekly basis, seeing them face to face after such a long period of time has often been quite jaw-dropping. It was immediately obvious as they walked into the studio that they had moved on, not only physically but in their expectations and aspirations.
'Never before have I felt quite so intensely the need to question the status quo'
On a practical level, I have been pleased to see even very young students confidently tuning their instruments and taking it upon themselves to mark fingering and other reminders into their music. Nearly everyone moved up an instrument size. Playing positions have been re-examined and adjusted in light of ongoing growth patterns – despite camera-angle changes there is only so much you can see online. Many students have re-evaluated the importance of music in their lives – several confided in me that playing music helped them to de-stress.
There has been a splintering of evaluation options, with exam boards scrambling as never before to create pathways to keep students and their parents happy that progress is being monitored. This has been necessitated by the impossibility of face-to-face exams, but has resulted in myriad assessment possibilities that are likely to endure.
Many parents have decided that their children should play music simply for pleasure and well-being, and that, with school pressures, exams are no longer so important. Some greeted digital exams with relief that progress was being monitored, and are happy that their children now continue with them, whereas others have decided that their children should to go back to face-to-face assessments.
So, as we come out of this pandemic, let's reassess each student. By all means, continue with core aims to improve a student's playing, but in a way that resets the individual in response to this changed landscape. The key to everything is ensuring that lessons are fun and rewarding.
This article was published in the April 2022 Johannes Moser issue

The German–Canadian cellist has always championed experimental repertoire and loves exploring the electric cello's possibilities, as he tells Peter Quantrill. Explore all the articles in this issue

More from this issue…