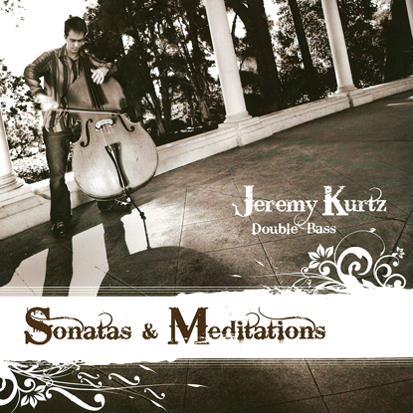 THE STRAD RECOMMENDS
The Strad Issue: January 2009
Musicians: Jeremy Kurtz (double bass) Benjamin Kamins (bassoon)† Ines Irawati (piano)* Alison Luedecke (harpsichord)†
Composer: David Anderson, Luis Prado, Boismortier
The rich, post-Romantic harmonies and predominantly slow tempos of both US bassist David Anderson's Double Bass Sonata (1990) and the Three Meditations (1999) of the young Puerto Rican-born composer Luis Prado give Jeremy Kurtz, principal bass of the San Diego Symphony, ample opportunity to display his impressive technical control, clean articulations and rich, creamy mid-range tone. His flexible vibrato brings intensity to the ever-rising lines of the slowly evolving, plaintive melodies of the Meditations, while the work's rare descents to the bass's lowest register allow him to show off a dark, chocolatey, sometimes breathy tone.
Kurtz proves a persuasive advocate for the Anderson Sonata, too, with crisp articulations and nimble phrasing in the first movement's driving, Shostakovich-like march, and an impressive control of tone in the series of high-pitched tremolandos that end the slow movement. You couldn't accuse either work of breaking much new ground, and Kurtz's playing on this, his debut CD, is sometimes a little lacking in energy and sparkle, but these are enjoyable performances nonetheless.
However, Kurtz's bass adaptation of a Boismortier Sonata from 1734 (originally conceived for cello, gamba or bassoon) is not always convincing. His careful, sometimes reserved playing, coupled with a soft-edged tone, leads to the bass often getting lost in the texture: sometimes the continuo bassoon sounds as though it is the main melody instrument. It's a shame, especially given the charm and elegance that Kurtz brings to the piece. Recorded sound is rich and resonant, with the bass (usually) forward in the mix.
David Kettle