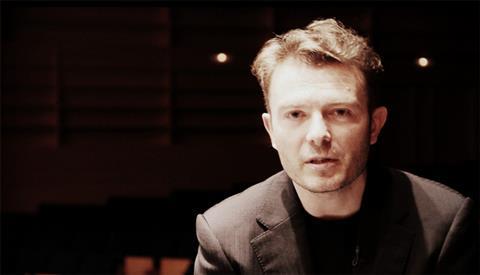 Spanish composer and former violinist Òscar Colomina I Bosch has been named as the next director of music at the Yehudi Menuhin School in Surrey, UK. The 39-year-old will take up the post in September 2017, succeeding Malcolm Singer.
Currently professor of orchestration at London's Royal Academy of Music (RAM), Òscar Colomina I Bosch also teaches at the Menuhin School. He originally studied for a Bmus in violin at the Conservatorio Superior Joaquín Rodrigo in Valencia, Spain, before turning to composition and studying under Malcolm Singer at the Guildhall School of Music and Drama in London. He also gained a PhD in composition at the RAM.
As a composer, Òscar Colomina I Bosch wrote the commissioned piece for the 2016 Yehudi Menuhin International Violin Competition. The solo violin work, Shpigl, was described by US composer John Adams as 'a small masterpiece of both musical and dramatic imagination'. Adams subsequently programmed Shpigl as part of the Los Angeles Philharmonic's 'Noon to Midnight' festival. Other works have been premiered by the Philharmonia Orchestra, Orquesta Sinfónica de Castilla y León, the Schubert Ensemble, Antares Ensemble and the Orchestra of the Swan.