This year's event takes place in Harbin, China between 23 July and 1 August in violin, cello and chamber disciplines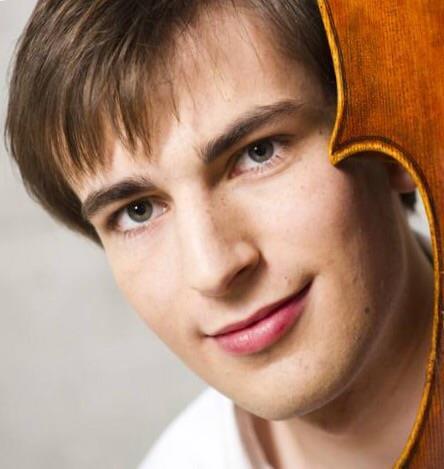 22-year-old Christoph Croisé from France has won the cello section of the 2016 Alice & Eleonore Schoenfeld International String Competition in Harbin, China. The former winner of the Manhattan International Music Competition and of the International Johannes Brahms Competition receives a top prize of $30,000.
Second prize goes to 22-year-old Eunghee Cho from South Korea, while third prize is jointly awarded to 16-year-old Luca Giovannini from Italy and 27-year-old Mo Mo from China.
23-year-old Eun Cho from South Korea receives fourth prize and fifth prize goes to 25-year-old Minji Kim from South Korea/US.
This year's event runs from 23 July to 1 August and offers a top prize of $30,000 for the winners of the violin and cello sections, and $20,000 for the winner of the chamber music category – open to string quartets, piano trios and piano quartets.
The violin division has been jointly won by Andi Zhang and Yun Tang, both from China. The Notos Piano Quartet from Germany have won the chamber music division.
The year's jury includes competition founder Alice Schoenfeld, artistic director Suli Xue, violin jury chair Shlomo Mintz, cello jury chair Lynn Harrell, Sergey Antonov, Jindong Cai, Christopher Costanza, David Grimal, Judith Ingolfsson, Josephine Knight, Martti Rousi, Zhongguo Sheng, Kirill Troussov, Marianna Vasileva and Daniel Veis.
For full details visit the competition website.