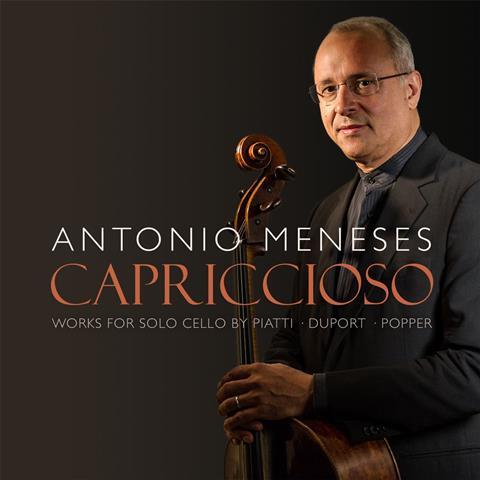 The Strad Issue: September 2015
Description: Meneses finds the musicality in a disc of cello studies
Musicians: Antonio Meneses (cello)
Composer: J.-L. Duport, J.-P. Duport, Piatti, Popper
A large percentage of this disc is devoted to Piatti's Caprices, with the added bonus of his tour de force spectacular Capriccio sopra un tema della Niobe di Pacini. Musically these works are by far the strongest in the programme (although that's not saying a great deal), and the latter you might possibly include in a recital. However, if you wished to go to the cello gym, there are far more musically rewarding alternatives.
Likewise, Jean-Louis Duport's Seventh Study, which exploits wrist and string-crossing, sounds like an inferior imitation of the Prelude from Bach's First Suite, whereas the lyrical style of Duport's elder brother Jean-Pierre's Eighth Study is more eloquently explored in the slow movement of Schumann's Cello Concerto. But students who simply have to play studies as part of their technical regime will find much to savour in these illuminating performances, largely because Antonio Meneses has the gift to turn flaxen cloth into shimmering silk.
Here he treats the dull invention as if it were Beethoven, moulding each phrase with grace and elegance. That in itself is a useful skill, as performers frequently have to make the mundane sparkle. In order to do that, the technical elements are well oiled. Therefore, as a reference tool, this warmly recorded CD is a very valuable contribution and can be enthusiastically recommended.
JOANNE TALBOT