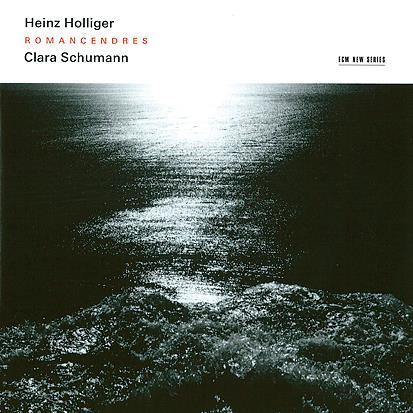 The Strad Issue: January 2009
Musicians: Christoph Richter (cello) Dénes Várjon (piano) SWR Stuttgart Vocal Ensemble Stuttgart, SWR Stuttgart Radio Symphony Orchestra/Heinz Holliger
Composer: C. Schumann, Holliger
This ambitious disc pairs Clara Schumann's Romances, originally for violin and piano, with Heinz Holliger's Romancendres, reflections on Robert Schumann's Romances for cello, written in 1853, the same year as Clara's compositions. The booklet notes, by Roman Brotbeck, are lengthy but brilliantly informative, giving an insight into Holliger's thought-processes in this Schumann-suffused disc.
Clara's charming, songful Romances make a deceptively sunny opening and are played beautifully by Christoph Richter and Dénes Várjon: the players describe each nuance of phrasing with infinite care but never allow the emotions to become overdone. The Romancendres plunge into an anxious, pain-riven world, their melodies 'as gossamer and fine-textured as ashes' in the words of Brotbeck, and book-ended by funeral marches, ethereal yet dread-heavy with fluting cello harmonics and punctuated by percussive, thudding piano sounds. A flightless bird is eerily conjured in the second movement through percussive sounds on the body of the cello, and the demonic, contorted trills of the fourth are ever more clamouring and panicky. Richter and Varjon are adept at capturing Holliger's neurotic sound world, making this a captivating if disturbing listen. Further flights of madness follow with Holliger's dark setting, for choir, orchestra and tape, of Gesänge der Frühe, the Hölderlin text that provided the title for Schumann's final set of piano pieces. At times its blackness feels all-enveloping – listener, be warned.



Catherine Nelson