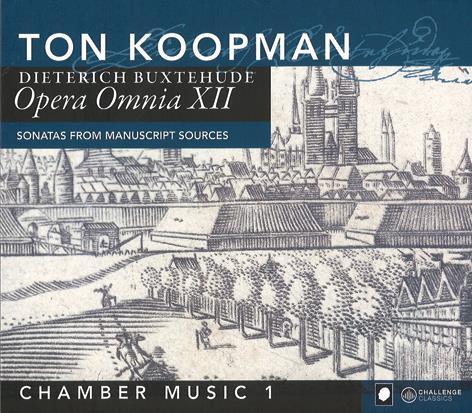 The Strad Issue: January 2011
Musicians: Catherine Manson, David Rabinovich (violin) Jonathan Manson (viola da gamba) Christine Sticher (violone) Tom Koopman (harpsichord/organ) Mike Fentross (lute)
Composer: Buxtehude
This twelfth volume of a project to record Buxtehude's complete works features sonatas from manuscript sources. Composed for various instrumental combinations, these synthesise the French and Italian styles, comprise a constantly changing succession of 'movements' and showcase the expressive and virtuoso qualities of the stylus phantasticus.
Violinists Catherine Manson and David Rabinovich form an excellent partnership in three sonatas for two violins, gamba and continuo, demonstrating admirable internal rapport and blend, voicing skilfully their elaborate imitative and fugal sections, and excelling in the double-stopped textures of the C major Sonata (BuxWV266). Jonathan Manson's gamba also features prominently in the texture and comes further to the fore in two D major works, one (BuxWV267) with violone emphasising lower registers and darker hues. The other (BuxWV268) is dispatched with laudable style and virtuosity.
The Mansons also combine in three sonatas for violin, gamba and continuo, one of which (BuxWV273) is appended by a suite of four dance movements, stylishly interpreted. Catherine Manson realises the triple-stopping in the expressive central slow sections of BuxWV272 and 273 with accuracy and control. Ton Koopman is in close, careful attendance throughout on either harpsichord or organ, and Mike Fentross's lute contributes further continuo colour. Recording and balance are exemplary.



ROBIN STOWELL