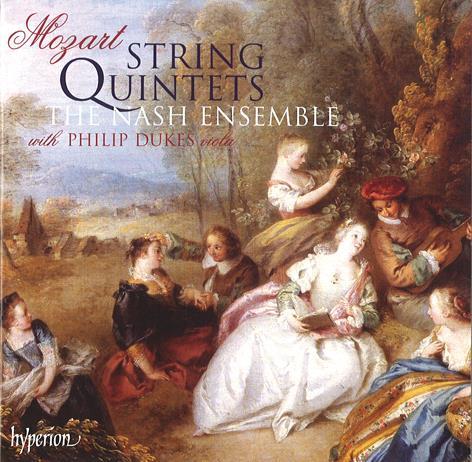 The Strad Issue: January 2009
Musicians: Nash Ensemble
Composer: Brahms
Brahms was pleased with his F major Quintet and Daniel Gregory Mason enthuses about it in his book on the composer's chamber music; but in my experience, it takes a really special performance to bring it off. The Nash players produce some lovely sounds and some gorgeous phrases, but the first movement lacks poise at several points and the subsequent two movements do nothing to offset a rather lightweight impression.
The G major Quintet, an indisputable masterpiece, fares a little better, but again the first movement lacks overall direction, despite incidental beauties. The cello's famous opening phrase does not dominate as it should, which brings me to a major complaint: the under-recording of this instrument throughout both performances. One should not have to listen out for the cello. It should be there, as it is on various rival recordings.
Lilting, dancing rhythms in these new interpretations are pleasant but not enough. To return to the old Amadeus/Aronowitz recordings (Deutsche Grammophon) is to encounter a different level of accomplishment: firmly directed readings with real thrust and Brahmsian warmth. For a more revisionist view, try Hagen/Caussé (also Deutsche Grammophon). For the G major work alone, Melos/Caussé (Harmonia Mundi) may be the best of all.



TULLY POTTER