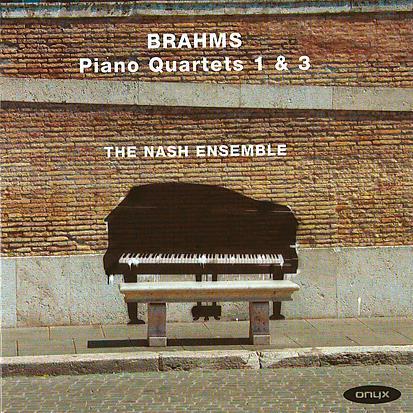 The Strad Issue: January 2009
Musicians: Nash Ensemble
Composer: Brahms
This is one of the finest CDs of the past year. I felt respectful towards the Nash's Mozart piano quartets but in Brahms these players are in their element. Anchored by gigantic virtuosity from Ian Brown at the piano, they give performances that we shall surely still be hearing in 50 years.
Andrew Keener has produced aptly 'big' recordings. The G minor Quartet sets off with a firm stride, as if in it for the long haul; the dynamic range is impressive, softer moments are absolutely magical. The string playing is excellent, solos tonally splendid without being too blatant.
Quite a lot of flexibility is contained within reasonable bounds. The Intermezzo has both mystery and beauty of muted string tone. The Andante flows well and rises to terrific climaxes but is again magical in quieter passages. The finale, starting in almost martial fashion, captures all the moods, now scintillating, now grand, now ingratiating.
A wonderful atmosphere is immediately created in the opening bars of the C minor and the Allegro has passion, poignancy and a more yielding approach to the second theme. The beautiful string playing takes on almost a desperate tone at times. The Scherzo has a fine impetus, with lovely contrasting passages.
The cello solo in the Andante is customarily played with long legato bowstrokes. Here, Paul Watkins keeps the phrases on a shorter leash, imparting an improvisatory quality, and his colleagues agree well with his bittersweet approach to this nostalgic music. The finale moves from innocence to an almost distraught heroism.
TULLY POTTER