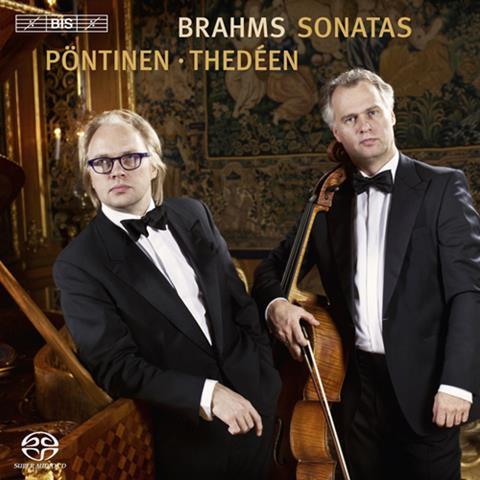 THE STRAD RECOMMENDS
The Strad Issue: January 2010
Musicians: Torleif Thedéen (cello) Roland Pöntinen (piano)
Composer: Brahms
Ten years on from recording their Schumann and Chopin disc, Swedish partnership Torleif Thedéen and Roland Pöntinen at last give us some Brahms. This is repertoire ideally suited to the pair. A sense of being at home and relaxed with the music– at odds with the CD's rather strange, stiff cover photo – pervades their playing. Attention to detail is impressive, with the different types of bow stroke audibly differentiated, and subtleties of dynamics carefully observed.
Thedéen's 1711 'Lynn Harrell' David Tecchler cello seems incapable of harshness, excelling in tender expression and lyrical portamentos, particularly in the emotionally intense performance of the F major Sonata's Adagio affettuoso. In the first movement of this work, it's the smoothness and expressive long notes in the opening subject that stand out rather than its ruggedness, while the instrument's gentle tone lends softness to the double-stopped passages of Paul Klengel's Violin Sonata arrangement.
The strong sense of flow in these interpretations is again noticeable in the E minor Sonata – lyrical rather than muscular in its first movement, with some lovely tonal shading in piano passages, and all the ammunition saved up for the fiery fugal finale.
The recorded sound is clear but not bright, with the individual instruments always audible; only in the Violin Sonata is the piano sometimes too dominant.



JANET BANKS