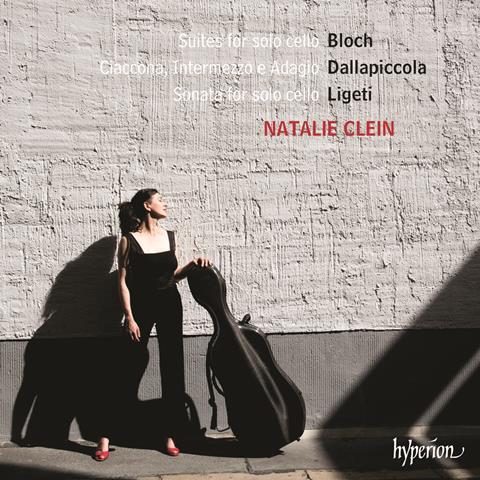 The Strad Issue: April 2017
Description: Expressive, and impressive, solo programme from the British cellist
Musicians: Natalie Clein (cello)
Composer: Ligti, Dallapiccola, Bloch
Catalogue number: HYPERION CDA 68155
For her first solo disc, Natalie Clein has chosen a sequence of introspective works and the prevailing mood music suits her. Ernest Bloch's classic Schelomo (which she also recorded for Hyperion, reviewed October 2012) has become one of her signature pieces, but Bloch's three late-period cello suites are rather secret works in comparison and Clein reminds us that he was psychologically incapable of crafting an inexpressive phrase. These are meticulous and carefully cultivated performances, captured with an intimacy of recorded sound that matches the private interior world Clein is hearing. The tenebrous contours of the Andante tranquillo second movement of Suite no.2 have been internalised and we witness a deep communion between player and composer; and I'm much admiring of the uncountable rhythmic nuances she lends the opening movement, Allegro deciso, of Suite no.3, where she skids notes across the pulse.
Ligeti's early-period Sonata for solo cello sings more innately in Clein's hands than in Matt Haimovitz's interpretation-by-numbers DG performance, while Dallapiccola's Ciaccona, Intermezzo e Adagio affords her the opportunity to dig deep inside her impressive arsenal of technique. Nervy fragments of melody spill out of Clein's fulsomely balanced block chords at the start – this proves a daredevil performance, even if the piece itself feels moderately dour.
Philip Clark