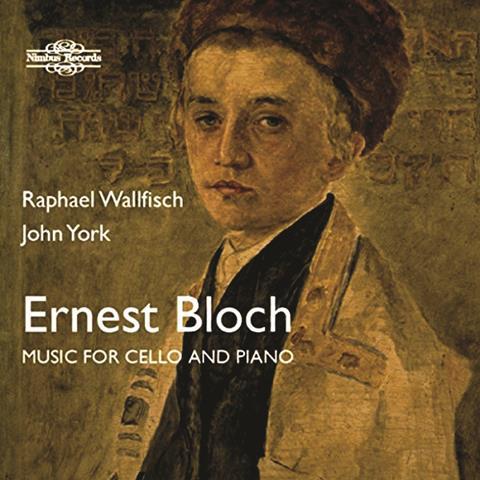 The Strad Issue: July 2017
Description: Sympathetic performances of Jewish-inspired cello music
Musicians: Raphael Wallfisch (cello), John York (piano)
Composer: Bloch
Catalogue Number: NIMBUS NI 5943
A Jewish musician himself, Raphael Wallfisch would seem an ideal interpreter of the Jewish-inspired works of Ernest Bloch. And so it proves. In Nigun from the Baal Shem suite (originally for violin and piano), his cello acquires an intense vocal expression, at times hypnotically cantor-like, but also giving out a cry from deep within.
In the suite From Jewish Life, Wallfisch's eloquence is coupled with a heightened improvisatory feel and a nuanced handling of note-bending quarter-tones. Joyous, bell-like celebrations ring out in the Méditation hébraïque, although it ends with a hushed, half-remembered incantation. What impresses most in Wallfisch's playing of these pieces is that there is no temptation to treat the Jewish elements as borrowed exoticisms: rather, they are part of the music's fabric. The disc opens with the early Sonata that Bloch composed aged 17 – a work of youthful, full-blooded Romanticism in which Wallfisch is ably matched by pianist John York. And the cellist offers biting insight into the fascinatingly original (also non-Jewish) Viola Suite (transcribed for cello), inspired by impressions of Indonesia and Malaysia. The recording could have realised the bloom of the cello tone a touch more, and cello and piano can appear strongly divided in the left–right mix, but this hardly detracts from an illuminating release.
Edward Bhesania