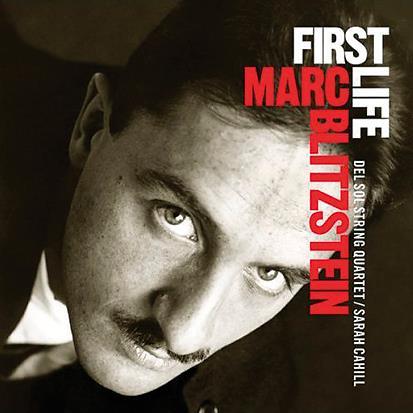 The Strad Issue: January 2009
Musicians: Del Sol Quartet, Sarah Cahill (piano)
Composer: Blitzstein
Marc Blitzstein (1905–64) was a phenomenally gifted piano virtuoso as well as a composer with a highly distinctive creative voice. He had lessons from both Schoenberg and Nadia Boulanger, but it was the latter's tendency towards expressive neo-Classicism (as opposed to post-Romantic Expressionism) that won the ideological battle raging in Blitzstein's soul. All of which becomes plain in the 'Italian' String Quartet of 1930, a far cry stylistically from the craggy, Bartók-inspired piano works of the 1920s also included here. Blitzstein's ability to rethink generic formulas and make them appear freshly minted without sounding in the least bit ironic or anachronistic is hauntingly reminiscent of Britten's early music.
The Serenade is a sequence of three five-minute lentos that are as neo-Romantic in expression as the quartet is profoundly neo-Classical. In terms of the music's claustrophobic intensity and painful yearning, the predominant influence here is the young Bartók of the First String Quartet (as opposed to the pulverising physicality of the Allegro barbaro). This is music that by its very nature is well left of the mainstream field, yet the players of the San Francisco-based Del Sol Quartet – an ensemble that specialises in contemporary and neglected cutting-edge scores – sound completely inside its rarefied sound world. Unlike, say, the LaSalle Quartet, which tended to impart a cool, intellectual unflappability (wonderful for the Schoenberg quartets), the Del Sol players produce a gloriously opulent, full-throated tone that prevents Blitzstein's exuberantly inventive writing from catching an expressive chill. Warmly recorded and perceptively played, this is music well worth getting to know.



JULIAN HAYLOCK