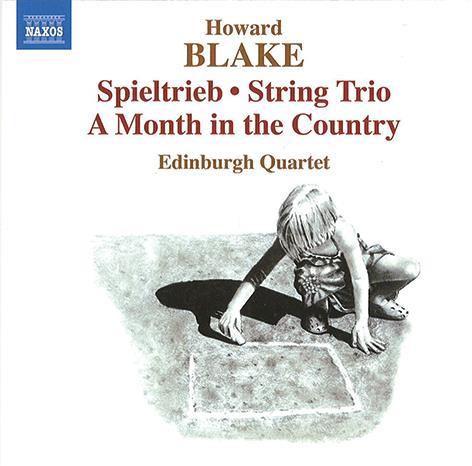 The Strad Issue: January 2011
Description: Concert works by a composer better known for his film and TV scores
Musicians: Edinburgh Quartet
Composer: Blake
While the opus numbers in the list of works above point to Howard Blake as being a highly prolific composer, much of that work is music for film and television, which has largely overshadowed his work in other genres. This new release presents five world premiere recordings.
Blake's relationship with the Edinburgh Quartet stretches back to its formation in 1960, and much of the music on this disc has either been composed or arranged for it. In style it moves from a flirtation with hard-edged atonality in Spieltrieb written in 2008, to the suite made last year from his highly attractive music for the film A Month in the Country. His interest in chamber music had already included a String Trio from 1974 that had laid dormant until this recording, and from three years later the television ballet Leda and the Swan, scored for string quartet.

Spieltrieb certainly tests the technical limits of the performers, and the Edinburgh players respond with scrupulously clean intonation, crisp articulation and a perfectly judged interplay between instruments. They pass through the many changes of mood and style with the same idiomatic feel and beauty of tone, and with Blake himself as the disc's producer the performances have authoritative benchmark status. The disc is rounded off with an 'encore' in the form of a quartet version of his famous song Walking on Air. The recorded sound is excellent.



DAVID DENTON