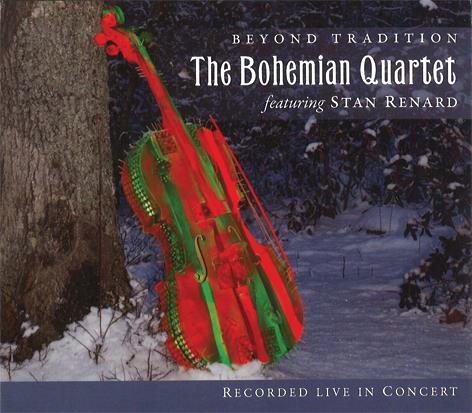 The Strad Issue: January 2011
Description: A worthwhile introduction to the folk styles of eastern Europe
Musicians: Bohemian Quartet
Composer: Trad
Based in Rhode Island, the Bohemian Quartet ( violin, viola, cello and bass) specialises in gypsy music of central and eastern Europe. Although it takes its name from the Prague string ensemble of a century ago, Czech rhythms are absent.
Violinist Stan Renard, who has arranged all the music, is a highly accomplished player and has the csárdás and hora styles at his fingertips. As bassist John DeBossu, who mainly plays pizzicato, is also a nimble musician, the performances are very enjoyable, although the ensemble as a whole does not always move with complete unanimity.
I like the suite And the Violins Stopped Playing as much as anything on the disc, especially as the musicians play up quite a storm in the second part. If it all seems slightly second-hand, like listening to a New York klezmer band or a London gospel choir, the CD will make a pleasant introduction to Romanian, Hungarian and Polish folk styles, though I am not sure what Astor Piazzolla's Oblivion is doing in this company – he seems to get in everywhere, like a virus.
The live recordings are extremely realistic and all the members of the group contribute friendly spoken introductions.
TULLY POTTER