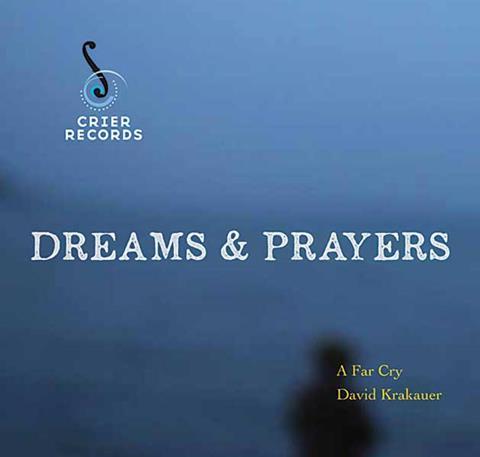 The Strad Issue: April 2015
Description: Heart-on-sleeve playing from a Boston-based string ensemble
Musicians: A Far Cry, David Krakauer (clarinet)
Composer: Beethoven, Golijov, Hildegard of Bingen, Sanlikol
If you like your music cool-headed, objective and analytical, this won't be for you. If, on the other hand, you go for passionate, hyper-detailed playing that's determined to wring every last drop of emotion from its material, then this astonishingly vivid disc from the conductorless 18-piece string ensemble A Far Cry, based in Boston, will be right up your street. It's held together by a theme of spirituality, with music from Christian, Jewish and Muslim traditions, and there's an almost uncomfortable intensity and honesty to the group's playing at times. It can all be a bit too much: in the string-ensemble arrangement of the 'Heiliger Dankgesang' from Beethoven's op.132 Quartet, for example, the players replace the disarming simplicity of the original with something far more lush, even sentimental.
It's hard, though, to imagine a more impassioned, compelling performance than that of the disc's centrepiece, Osvaldo Golijov's The Dreams & Prayers of Isaac the Blind, which brings together the musics of various Jewish traditions. David Krakauer is astonishingly expressive in the grunts, squeals and keening melodies of the solo clarinet line but he's matched by the ensemble's high-definition, heart-on-sleeve playing, which is technically assured and breathtakingly passionate. The very resonant church acoustic adds a bewitching bloom to the monody of the disc's opener, Hildegard of Bingen's O ignis spiritus paracliti, and Mehmet Ali Sanlikol's Sufi-inspired Vecd gets a thrillingly slow-burn performance that builds to a shattering climax. It's all a rather draining listen, but a cathartic one too.
DAVID KETTLE