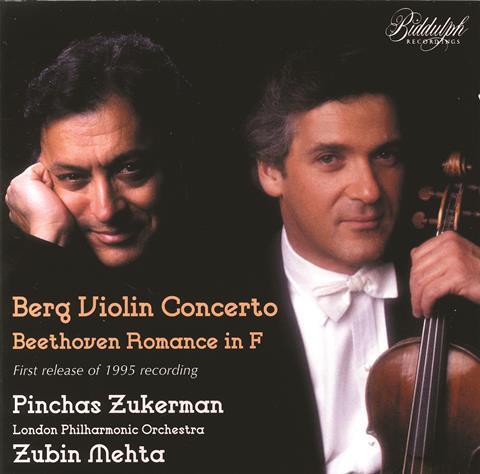 The Strad Issue: March 2016
Description: Zukerman tapings from the 1990s finally see the light of day
Musicians: Pinchas Zukerman (violin/viola) Marc Neikrug (piano) London Philharmonic Orchestra/Zubin Mehta
Composer: Beethoven; Berg; R. Fuchs; Joachim
The sequence of nine pieces from Robert Fuchs's three books of Fantasiestücke is the best violin playing I have heard from Pinchas Zukerman, at last justifying to me various friends' contentions as to his stature. Only one piece, op.80 no.2 in C minor, is longer than a few minutes: Zukerman plays it beautifully, with nice gradations of tone; as in the others, double-stops are just touched in, subsumed into the musical line. I haven't enough space to detail the affection, warmth, tonal variety, rhythmic lift and occasional drama he lavishes on these lovely pieces by a sympathetic Viennese composer.
For Joachim's Hebrew Melodies he produces a dark, deep viola tone that would have pleased Lionel Tertis. He and Marc Neikrug take them more broadly than do Veronika Hagen and Cordelia Höfer (Musica 790026-2), observing a repeat in the third piece that they omit.
Zukerman makes heavy weather of Beethoven's Romance: passagework is laboured and a patch of fat G-string tone seems inappropriate. Berg's Concerto is a little slow compared with four versions I played through – Grumiaux, Szeryng and Kogan twice (1967 and 1975). Zukerman begins with rare restraint but soon piles on the vibrato. It becomes a tale of two violins, his upper register angelic, his lower register all too fruity and fleshy, most disastrously at the introduction of the Bach chorale.
Neikrug's and Zubin Mehta's contributions are excellent. It is good to see Biddulph back. These well-recorded performances have waited since 1992–5 to be issued.
Tully Potter