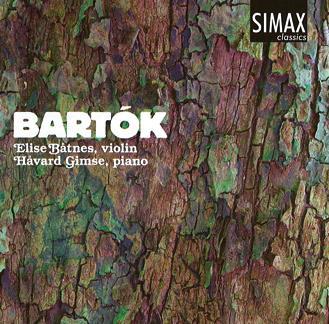 The Strad Issue: January 2008
Musicians: Elise BŠtnes (violin) HŠvard Gimse (piano)
Composer: Bartók
This useful, stimulating disc provides the Bartók enthusiast with superb, up-to-date versions of three unusual works for violin and piano, as well as the masterpiece for violin alone. Elise Båtnes, who was in her mid-30s when the recordings were made in 2005 and 2007, has led several orchestras and is now first concertmaster of the Oslo Philharmonic.
Well matched with the splendid young pianist Håvard Gimse, she plays the pleasant Andante, a student piece, very sweetly and characterises the Országh–Bartók Hungarian Dances with verve.
Both artists rise to the tougher challenge of the half-hour 1903 Sonata, in which Dohnányi and Schumann come to mind as well as Brahms. The valiant old Gertler recording has just been reissued by Supraphon but this one will do for the new century. The tessitura in the first movement is testing for the violinist but Båtnes comes through well, singing nicely in lyrical passages. The central slow–faster–slow movement is magnificently played, with real atmosphere, and the long finale is truly Vivace.
Båtnes delivers the Menuhin edition of the solo Sonata confidently and cleanly, expanding more in the first and third movements than Viktoria Mullova, my benchmark. I like Båtnes's convincing pesante approach to the Fuga. She is very involved but still tonally pure in the Melodia, ending it with mere wisps of sound. Her rhythm in the Presto is impeccable.
The recording is quite bright but conveys the full tonal range of her 1785 J.B. Guadagnini – the other pieces feature the 1689 'Arditi' Stradivari.
TULLY POTTER