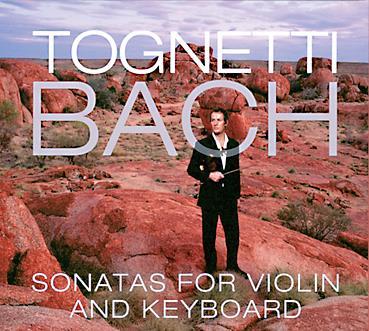 THE STRAD RECOMMENDS
The Strad Issue: January 2007
Musicians: Richard Tognetti (violin/director) Helena Rathbone (violin) Diana Doherty (oboe) Australian Chamber Orchestra
Composer: Bach
This exhilarating programme took me back to the era of London power cuts: during an English Chamber Orchestra concert, Michael Schneider had to rush from organ to harpsichord in mid-movement, because the auxiliary generator could not power the Queen Elizabeth Hall chamber organ.
Is Richard Tognetti seriously suggesting that at the Collegium Musicum, Bach would have done the opposite, running from the harpsichord to the organ for the slow movement – as happens in two concertos here – and then back to the harpsichord for the finale?
Apart from that question of continuo, some orchestral chords that are rather too abrupt, and a query about the balance of the solo oboe in BWV1060, I have only praise for this disc, which confirms the great impression made by Tognetti's lovely solo Bach release on the same label.
His own playing here is unfailingly first-rate, his interpretations are full of flair, his decorations are modest enough to bear repetition, and as both soloist and director he gives such a good display that this disc goes straight into the top echelons of a crowded market.
His partners in the two double concertos are excellent and the playing of the Australian Chamber Orchestra is up to its splendid reputation. This disc easily trumps Daniel Hope (Warner) and Nigel Kennedy (EMI) among non-period contenders, and just about edges out Hilary Hahn (DG).
Its success, I think, is due to the feeling Tognetti engenders of making chamber music with his colleagues. Even though he uses 15 other string players, he achieves more lightness than Monica Huggett with her one-to-a-part group (Gaudeamus).
TULLY POTTER