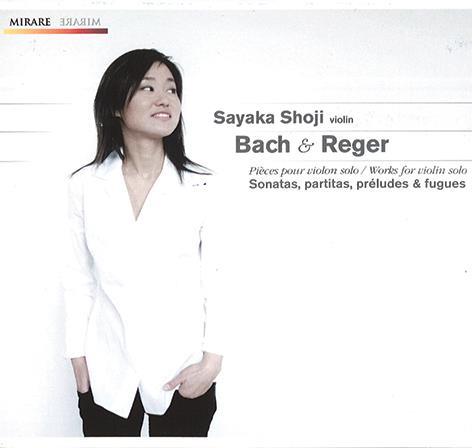 The Strad Issue: January 2011
Description: A convincing coupling of Bach with a later composer writing under his spell
Musicians: Sayaka Shoji (violin)
Composer: Bach, Reger
The booklet for this CD does not inspire confidence, transposing Bach's First Partita into G minor and stating that his whole cycle culminates in the great D minor Chaconne – a mistranslation from the French, it appears. The first crashing chord of Reger's G minor Prelude and Fugue establishes the resonant acoustic of the recording and the power that Sayaka Shoji has at her disposal. The fugue opens delicately, but the vehement attack returns as the multiple-stopping thickens. Bach's G minor Sonata, which follows, is more gentle. Shoji muses through the Adagio, deftly varying her vibrato as she goes. The fugue is mostly quite calm, the dynamic range wide.
There is thoughtfulness and easy pacing in the Siciliano, and she uses the generous acoustic to advantage, letting notes hang in the air. And so she continues, with a firm lyrical foundation to everything she plays, a great sense of time and space, an effortless command of her instrument. She shapes extended lines beautifully: the Double of the B minor Partita is a masterclass in elegant contours. The great D minor Chaconne is, if anything, understated: Shoji is quiet and probing where others are mighty. The return to the minor key is full of wonder.
TIM HOMFRAY