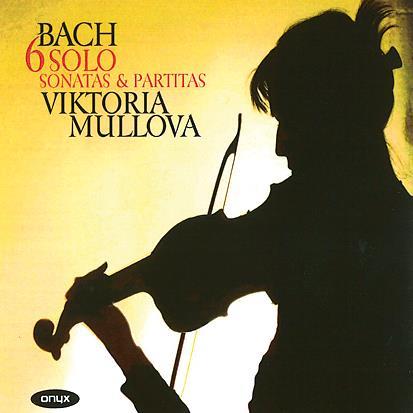 The Strad Issue: January 2009
Musicians: Viktoria Mullova (violin)
Composer: Bach
There is more to playing Bach's sonatas and partitas than fitting your 1750 Guadagnini with gut strings and acquiring a fine Baroque bow, especially so when your career has been established on Romantic violin concertos. Viktoria Mullova has already placed on disc technically superb Vivaldi performances, but there remains in her playing an inherent quality that harks back to her Russian training. It is not just a matter of vibrato, which in this Bach disc she modestly applies, but a sweetness of tone that is at odds with today's Baroque purism.
Compare her in the seventh section of the First Partita with the quintessential Bach playing from Rachel Podger (Channel Classics) and you will find Mullova gliding over spread chords where Podger hacks into them to give a completely different effect to the whole section. It's a small detail, but it is representative of their very differing approaches throughout.
However you rate Mullova in terms of period authenticity, it is a pleasure to hear playing of such technical perfection, with intonation right in the centre of every note, and slow passages where you can delight in the lyric beauty.
She avoids excess of dynamic contrasts, tempos are well chosen and dance rhythms in the partitas are gently manipulated so as to engender an infectious lilt. Fast sections are never used for showy brilliance, though such moments as the Presto in the First Partita are stunningly performed. I do not warm to the level of reverberation used here, though it seems highly fashionable in solo violin recordings.


DAVID DENTON