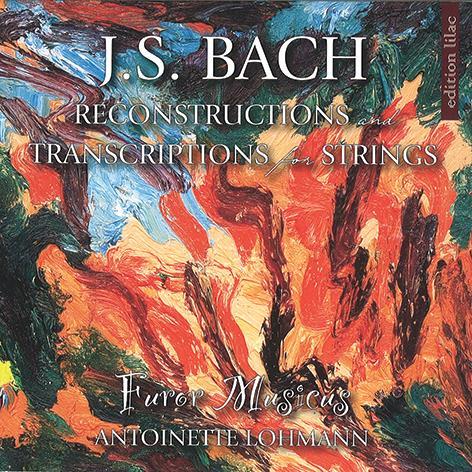 The Strad Issue: January 2011
Description: Sensuous performances of Bach arranged for string ensemble
Musicians: Furor Musicus/Antoinette Lohmann (viola)
Composer: Bach
This is period instrument performance at its most warmly engaging and least didactic. Beautifully recorded in an ecclesiastical setting, Bach's contrapuntal miracles create the strange impression of musical weightlessness as various points of sound float towards the listener as though on a warm cushion of air. Yet what really sets these performances apart is their profound sensuality – if the rhetoric is unmistakably Baroque, these gifted players' micro-sensitive responses create the strange impression of a Romantic interpretative aesthetic. Rarely have Bach's harmonic suspensions and cross relations been so lovingly caressed, nor his mid-range textures clarified with such obvious polyphonic relish.
The programme opens with the B minor Orchestral Suite transposed down a tone and sans traverso. Any worries regarding a potential lack of tonal colour melt away as the musical focus readjusts from a weighted top line to the magnificent equality of Bach's voicing. Some may feel that the democratising of the linear aspect goes almost too far in a transcription of the E major Harpsichord Concerto as a Viola Concerto, in which gifted soloist Antoinette Lohmann plays (both sonically and expressively) as an equal member of the ensemble. Yet to hear this remarkable group relishing transcriptions of the G minor solo violin Fugue and five Goldberg Variations with such radiant poise is more than adequate compensation.



JULIAN HAYLOCK