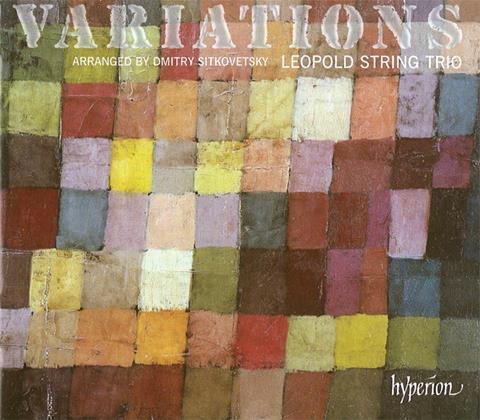 The Strad Issue: January 2011
Description: An account of Bach's masterpiece that pays tribute to its keyboard origins
Musicians: Leopold String Trio
Composer: Bach (arr. Sitkovetsky)
Dmitry Sitkovetsky arranged Bach's great keyboard work for string trio with a delicate, sensitive hand, an approach followed in turn by the Leopold String Trio on this fine disc. Perhaps with the original instrument in mind, the musicians favour a somewhat clipped style of playing, and perform many of the variations with an eloquent semi-staccato, or indeed a full-blown one.
Their phrasing is supple, whether in energetic counterpoint or melodic introspection; the opening aria is gently musing, the ornamentation exquisite. They caress the suspensions of the Variation 6 canon, before dipping into the sotto voce that is a frequent feature of their performance, and in the following gigue they dance with elegant, pointed phrasing. The inverted canon of Variation 13 emerges as an intimate reverie. In short, the range of character and colour they bring to the set is wide and wonderful. Their ensemble playing is positively telepathic, whether in the precision of complex counterpoint, the bouncing of hocketing fragments between parts, or the concerted expression of a melody. Variation 25, the great meditative adagio, is rich, spellbinding and deeply moving. The recording, close and clear with just the right amount of natural warmth, does the performance full justice.
TIM HOMFRAY