In 2014, when violin dealer Charles Beare introduced Steven Isserlis to a 'box cello' played in the trenches of the First World War, there was an instant connection. Isserlis has now recorded wartime works on the humble 'holiday' instrument, as he tells Kimon Daltas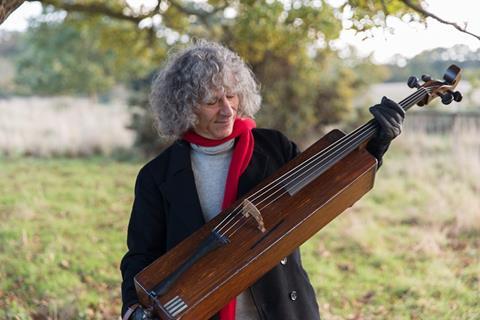 The following is an extract from a longer article in The Strad December 2017 – to read it in full, download the issue on desktop computer, via the The Strad App, or buy the print edition
From 11am on 11 November 2014, at a service in London's Westminster Abbey marking the centenary of the First World War, the Sarabande from Bach's C minor Cello Suite gradually unfurled itself, strand by contrapuntal strand, into the vast Gothic space. The tone was guarded and plaintive; Steven Isserlis was the cellist, but this wasn't the bountiful warmth of his usual 'Marquis de Corberon' Stradivari, nor the strident brilliance of his recently acquired Montagnana. This was something else, altogether more modest, but with its own poignant relevance to the occasion. W.E. Hill & Sons made the plain oblong box cello around the turn of the century as a holiday instrument – a practical and robust travelling option before the days of ultralight synthetic hard cases. However, it ended up fulfilling a rather more arduous role as the constant companion of Second Lieutenant Harold Triggs of the Royal Sussex Regiment in the battlefields and trenches of the First World War.
…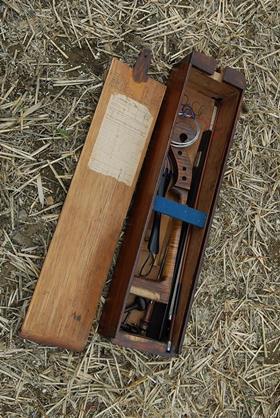 'I sort of fell in love with it somehow,' says Isserlis. 'Other cellists have played it since and they just haven't got on with it, but for some reason we just clicked. It's a gentle, quite nasal sound, not like anything else.'
…
Isserlis's album, featuring pianist Connie Shih, includes cello sonatas by Bridge, Debussy and Fauré (no.1), and Webern's Three Little Pieces for cello and piano, all composed in and around the First World War, and recorded by Isserlis on his Stradivari. The CD is topped off with four short encores played on Triggs's 'trench cello': Novello's Keep the Home Fires Burning, Parry's Jerusalem, Saint-Saëns's ' The Swan' and God Save the King – 'I basically tried to think what Harold Triggs might have played in the trenches,' says Isserlis.
To read the full article, download The Strad's December 2017 issue on desktop computer, via the The Strad App, or buy the print edition