To mark the 100th anniversary of the Polish-Mexican virtuoso's birth, Henryk Szeryng's widow Waltraud shares her memories of a man who dedicated all aspects of his life to exactitude. Interview by Julian Haylock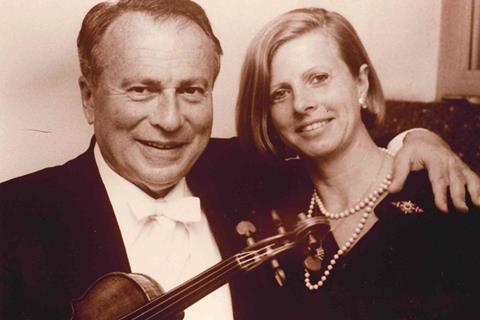 In January 1984, Szeryng married Waltraud Büscher, an enchanting music lover of exceptional grace and intellect. I wondered how they first met. 'Our initial encounter,' she recalls, 'was in May 1966 in Saarbrücken, Germany, where Henryk was due to perform with the Saarland Radio Symphony Orchestra. By one of those inexplicable caprices of destiny, Henryk's final concert performance was with that very same orchestra.
'At that time, I was working part-time for Rudolf Wylach – my uncle, godfather and general artists' manager in Wuppertal. He was one of three German executives – together with Hans Ulrich Schmid [Henryk's German manager] in Hanover and Witiko Adler in Berlin – who between them ran Westdeutsche Konzertdirektion Köln.
'Travelling via Saarbrücken on my way to holiday in Austria, we agreed that I should introduce myself to Henryk as his principal contact in case of any problems. In the event, everything ran smoothly, so I wasn't required. I attended the concert, Henryk invited me for supper afterwards with some friends and we parted. Shortly afterwards I moved away, but over the following two decades Henryk and I kept in touch until on 6 January 1984 we were finally married.
On stage, off stage or behind the scenes, what counted most for Henryk were respect, tolerance, good manners, discipline and order.
Not all virtuosos maintain a comfortable balance between their musical instincts and personal life, but in Szeryng's case, I suggest, they were virtually indivisible. 'Absolutely,' Waltraud agrees. 'On stage, off stage or behind the scenes, what counted most for Henryk were respect, tolerance, good manners, discipline and order.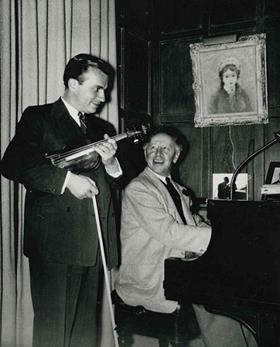 'I remember us once sitting in a coffee shop during a particularly long tour. The waiter brought us the menu, but without saying a word. Henryk welcomed him warmly and said, "Good afternoon!" The waiter just stood there. Henryk tried again: "I said, good afternoon!" The waiter remained defiant and acknowledged him with nothing more than a nod. And that was the final straw.
'Henryk launched into a verbal lesson in good manners, his otherwise soft and amiable voice becoming harsh and angry. It didn't matter that the restaurant was listening – nor that the waiter looked mortified. Once Henryk had finished, the waiter's "Good afternoon, sir" was audible to everyone, and Henryk, glad to see things had returned to order, reverted to his usual friendly and courteous manner.'
This is an extract of a longer article in The Strad's August 2018 issue. To read further, download the magazine now on desktop computer or via the The Strad App, or buy the print edition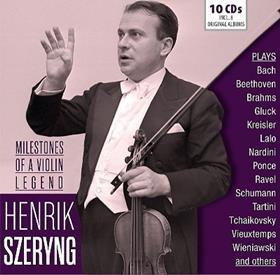 Intense Media has released a 10CD box set of Szeryng's greatest recordings, including works by Bach, Beethoven, Brahms, Gluck, Kreisler, Ravel and Tchaikovsky.