Violinist and vocalist Lizzie Ball blogs about about her forthcoming show 'Corrido: A Ballad for the Brave', inspired by the life and work of Mexican artist Frida Kahlo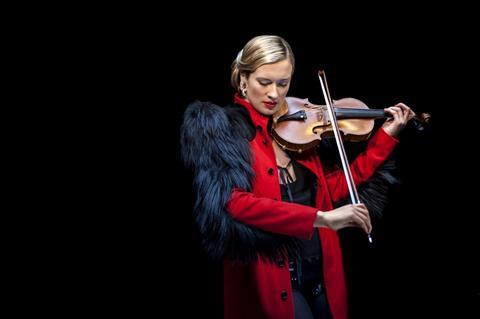 Creating an original show is rather like building a jigsaw puzzle that changes its picture every few months. In the five-plus years that I've been creating original shows for Classical Kicks, the venture I founded which began its life in the upstairs bar of Ronnie Scott's Jazz Club, we've gone on to create eight original show theme formats.
Corrido: A Ballad for the Brave is a production that combines classical and Mexican folk music (performed by a wonderful team of musicians), contrasted with a more theatrical sound world of sound design by John Leonard combined with my own cinematic compositions done on multiple electric violins and effects pedals.
This 360-degree approach to the sound is paired with originally produced animated film, and video design. It requires flexibility and an enormously open mind to achieve the balance between all these creative forces. This, mixed with the ability to let go of something that, even if you really wanted to see it happen, might not actually work in reality. If one can do this, then often what is revealed instead can be wonderful alternatives, which could turn out to be even better.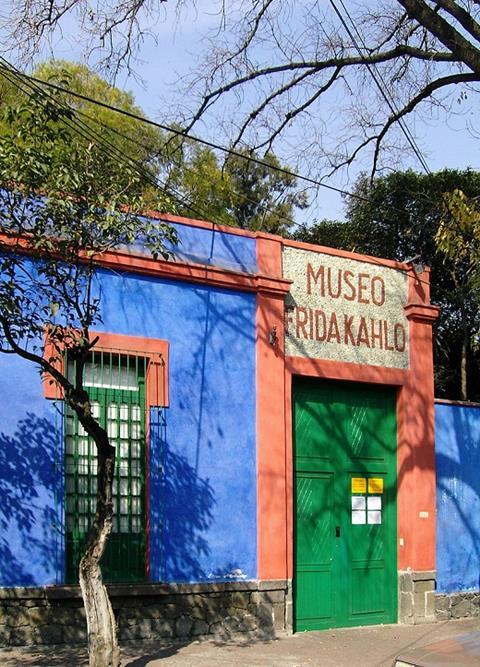 Corrido began life under a different title. I came up with the concept of the show while standing in the garden of Frida Kahlo's beautiful house (and now museum), the Casa Azul, in the historic barrio of Coyocan in Mexico City. My long-term colleague, acclaimed Mexican guitarist Morgan Szymanski and I, had been performing concerts in Mexico in 2017 alongside music workshops for his charitable venture, Prisma, for children in remote communities the provinces of Tepozlan and Valle De Bravo.
Despite my having toured Mexico with Morgan several times over the years, I had never managed a visit to this hallowed building, and when I did somehow it felt that the waiting had been for a reason. Some weeks previously Chatsworth's Art Out Loud Festival had asked me to create a show that would somehow pay homage to its themes of art and literature. Fast forward to the Casa Azul once more, me standing in that lovely garden, reeling and slightly emotional from my experience of walking around that amazing house and absorbing the bravery, courage, strength and also deep humour in the face of such suffering and loss of this extraordinary woman and artist, I decided to create a musical homage to Frida.
With a good deal of co-curating help from Morgan, we picked pieces that told a story through the stunning array of Mexican classical and folkloric music, as well as new commissions to reflect Frida's outward influence on the world. I then began the serious business of research into Frida's art and life, reading countless books and articles, as well as seeking advice from those in Mexico to whom Morgan had introduced me, who had background and knowledge in these areas.
This whole process took the best part of a year to complete. The premiere was a great success, but on watching the film of the show (I always film new productions to make sure I am able to see how to improve them) my gut feeling was that more could be done with it. What has followed has been a collaboration with the brilliant producer Emily Blacksell, who has rewritten the show shape, animated film artist Coline Brun-Najalis, video designer Rod Machlachan and sound designer John Leonard. We also invited Bartosz Glowacki on accordion and Jorge Bravo on jazz guitar to add to mine and Morgan's sounds.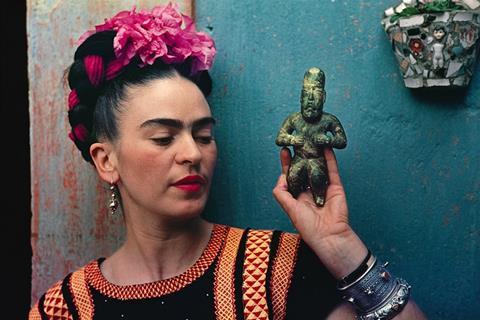 A further year of work has seen our musical story widen to also include other notable men and women of the same era as Frida and I believe we have achieved our goal: to essentially take take a standard classical concert format and theatrically treat it so that it becomes as transporting, moving, and (hopefully) impacting as possible, all within a 75-minute format.
We are delighted to be given the opportunity from the Victoria & Albert Museum to give the official world premiere at their John Gorvy Lecture Theatre on Friday 2 November, alongside the current 'Making Her Self Up' exhibition of Frida's personal items and wardrobe.
Morgan and I will preview a special 'unplugged' musical version of the show at the Music@Malling Festival this Friday 28 September, at Tudeley church, which has an entire collection of beautiful stained-glass windows designed and made by Marc Chagall. This version of the show will include some venturing into Frida's time in Paris, and contain music by Ravel, Ponce, and traditional folkloric songs from Mexico.
Ahead of the world premiere at London's V&A on 2 November, violinist and vocalist Lizzie Ball and guitarist Morgan Szymanksi will be previewing a selection of works from Corrido: A Ballad for the Brave at All Saint's Church, Tudeley, as part of Music@Malling. Click here for the festival website