Taking place in September 2017, the contest offers a top prize worth more than $30,000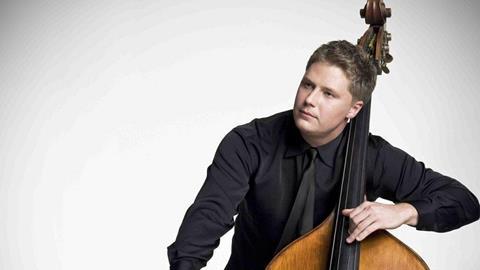 Applications are now open for the Bradetich Foundation's Second International Double Bass Solo Competition, taking place from 1 to 5 September 2017 at the University of North Texas.
Open to international performers under the age of 35 who have not given a formal New York City debut, the contest offers a top prize worth more than $30,000 - including $10,000 in cash, a New York debut recital at Carnegie Hall, a CD recording, and four years of career development support.
This year's competition will include three live performance rounds, including a final with orchestra, and an interview round with the Board of Directors of the Bradetich Foundation.
'We are looking for the very finest performers in the world to help develop their careers and to bring the double bass to the forefront of the concert stage,' said founder Jeff Bradetich. 'The double bass has incredible expressive capabilities in many genres. We will showcase that internationally through every available medium.'
The inaugural Bradetich Double Bass Competition was won by current St Petersburg Philharmonic principal double bassist Artem Chirkov (pictured).
Entries for the 2017 contest close on 1 February. Visit bradetichfoundation.org for full details.