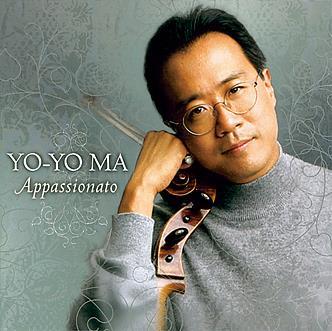 The Strad Issue: January 2007
Musicians: Yo-Yo Ma (cello) etc
Composer: Williams, Franck, Vivaldi, Gershwin, Bandolin, Kabalevsky, Morricone, Saint-Saëns, Brahms, Piazzolla, Mamiya, Yanzi, Meyer, Mendelssohn & Tchaikovsky
I'm not an ardent advocate of compilations, by contrast with the marketing moguls. Yet despite the format's fragmentary nature, the autobiographical vein that governs this selection – which at least includes some new recordings – serves to highlight Yo-Yo Ma's astonishingly broad canvas of musical genre. His eloquent delivery of line is always vocally orientated – a concept that gives a natural logic to the phrase. My major caveat with this disc is that far too many items have slow tempos. A better choice perhaps from his 'La belle époque de Paris' disc would have been the breathtakingly brilliant Havanaise by Saint-Saëns. Of all his projects, the Silk Road is perhaps the most inspiring, and also liberating. The Yanzi Swallow Song comes under this canopy, and a strong vein of ethnicity also imbues Mamiya's Finnish Folksong no. 4 (both are first releases). Other items I particularly enjoyed include the Brahms 'Double' Concerto with Isaac Stern – a lifelong mentor – although it's sadly only the Andante.
Ma's style is particularly well-suited to film music where his vocal tone delightfully weaves the melody. The John Williams Going to School (another first release) is fun, although the two Morricone pieces are a little saccharine for my taste. Doubtless such items provide rich picking grounds for radio stations anxious to soothe irate drivers. Followers of Ma will already have many of the discs from which these items are extracted – not least the partnerships with Ton Koopman and the Amsterdam Baroque Orchestra, of which the Boccherini concertos are particularly good. I'm not however so convinced by the sentimentalised Largo from Vivaldi's Winter (Four Seasons). But this well recorded disc is designed for, and will do doubt enthral – a populist market.
Joanne Talbot